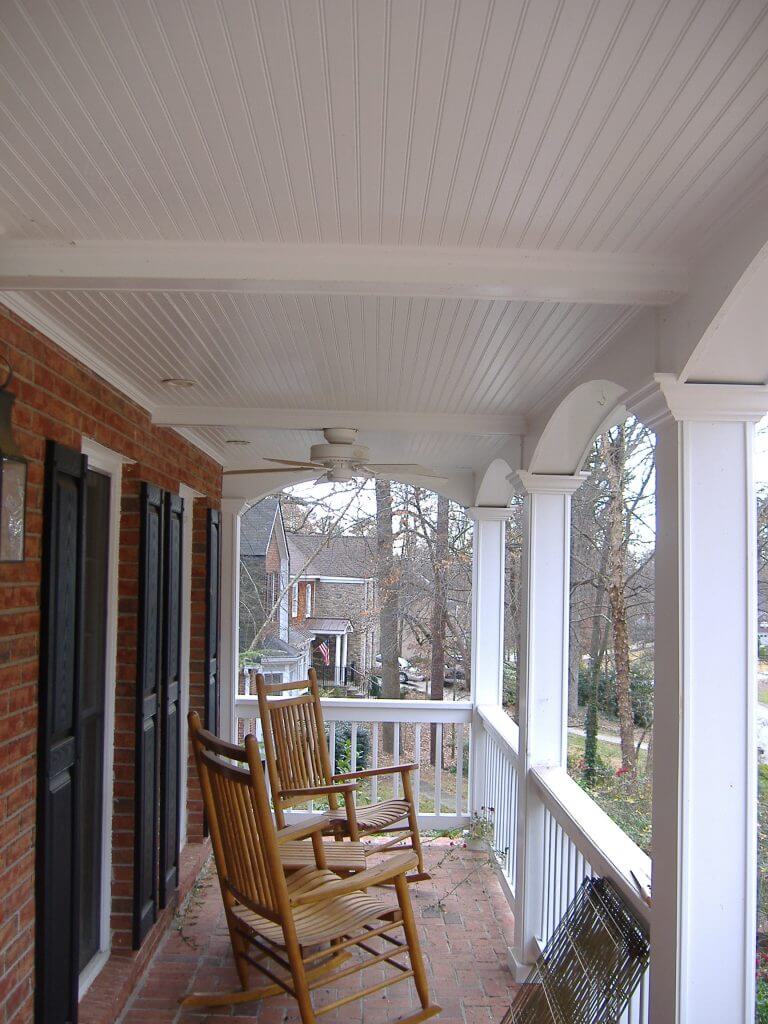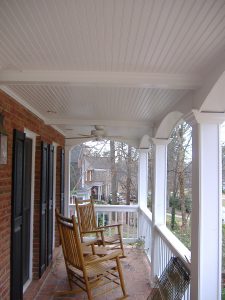 In the old days, front porch sitting was a type of art. It's just what you would do on a Sunday afternoon. Sit in the rocker or swinging bench with a tall glass of iced tea and watch the beautiful world around you. Maybe a neighbor or two would drop by to say hello or visit, too. But, as time went by, people got too busy to just sit and savor the moment. But now, front porches are making a come-back in home design.
You could attribute it to a come back in social living, or the cyclical cycle that almost everything has, but no doubt, front porches are at the top of amenity lists for young couples. Front porches add character and charisma to a home. They are a place where you and your family and friends can gather to socialize or host a family BBQ on the front lawn.
If you already have a stoop at your front door, converting it into a porch is easy. We can make it look like it has been a part of your home since the day it was built. If you don't currently have a stoop or you have a very small porch on your Marietta, GA home, C&M Residential can help you too. We specialize in new outdoor buildings and structures. We can build your perfect front porch out of wood or brick – which ever you prefer and looks best with your home.
Call us today to schedule a consultation on a new front porch to add to your Roswell, GA home. Not only will be an asset as a new place for you and your family to enjoy the warm summer evenings, but it will add significant value to your home if you are looking to sell in the near future.