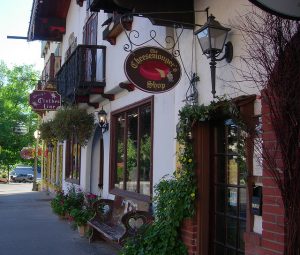 Attention small business owner: You are not getting much business not because of your products or services, but because of your look! There are so many small businesses out there that have been left in the 1990s and whether they know it or not, they are losing business because of it! Take a moment to examine your business from a consumers perspective, and simply focus on the aesthetics: is your retail space well lit, attractive, inviting, and clean? If you can't say yes to that question, keep reading because C&M Residential has some tips to help you renovate your retail space on a budget.
Lighting
Did you know that customers are naturally drawn to products that have better lighting? Keep this in mind and use it to your advantage. Place your most profitable items in those well lit areas and you will naturally sell more of them. If you are still using the old fluorescent lights, you need to go to your closest home improvement store and replace them right away. Choose lights that are a cool white so they don't cash such a harsh, yellow glow. You may also want to consider adding different levels of lighting such as dropped lights, floor lamps, and table lamps.
Landscaping
The studies on how indoor plants affect not just air quality but mood are endless. Also, don't forget that the rule about your home and curb appeal applies directly to your consumer and your retail shop. Add planters to your windows, if you have the space, plant garden beds, or simply place two large planters on either side of your door filled with blooming flowers. All of these ideas will dramatically improve the exterior appearance of your retail store.
C&M Residential offers landscape services to not only home owners, but also home owner associations, neighborhoods, corporate businesses, and small businesses alike. If you'd like help improving the look of your small business, give us a call!