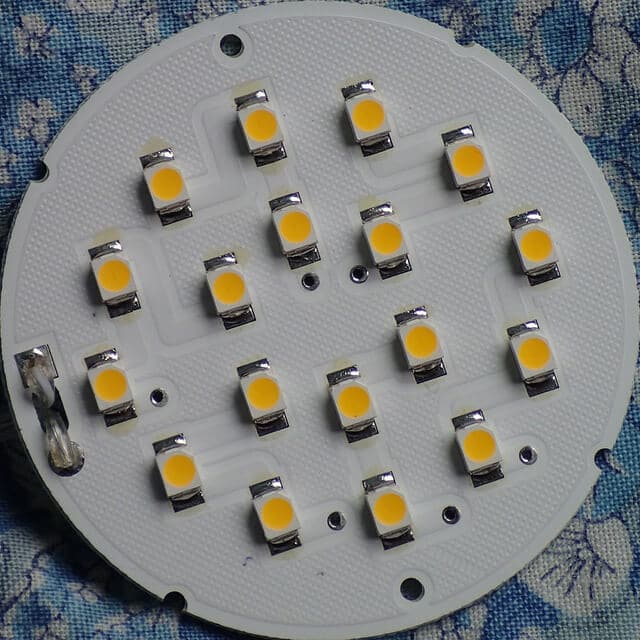 If you live near Atlanta, Kennesaw, or any of the larger Georgia cities, chances are you don't see a lot of stars. Light pollution from skyscrapers, street lights, and cars filter up into the night sky, casting a yellow-white film over the velvety nighttime sky. Many lifelong residents of city apartments or nearby homes can count on their hands the number of times they've seen a breathtaking starscape in person. But the LED light can change all that.
How LED Lights Reduce Light Pollution
As landscapers that specialize in lighting, it should come as no surprise that the designers at C&M Residential love light. We're captivated with beautiful nightscapes, whether they're man made or a reflection of the wonder above. That's why we're such strong supporters of LED lighting, which doesn't just reduce energy consumption, extend the life of outdoor lighting systems, and provide cleaner, crisper illumination, but also drastically reduces light pollution. Whereas incandescent and mercury vapor lighting creates a harsh yellow glow, LED lights produce crisp, white light that mimics natural daylight. LED lights create brighter, more tightly directed light, meaning better illumination and less "lost" light in the night sky.
Conservation and LED Lighting
As we move into a season marked by festive holiday lights and over-the-top lighting displays, it's important to remember our mandate to care for the earth. Whether you're updating your outdoor lighting, installing home Christmas lights, or calling a professional lighting contractor to design your custom holiday lights, keep energy conservation in mind. Installing LED lights can reduce long term costs, limit energy expenditure, and drastically reduce light pollution in residential Atlanta.
Whether you need landscape lighting for an Atlanta home or Christmas lighting for a residential neighborhood, C&M Residential Services has the LED solution for your outdoor lighting needs. Call to learn more about LED lighting in Atlanta.