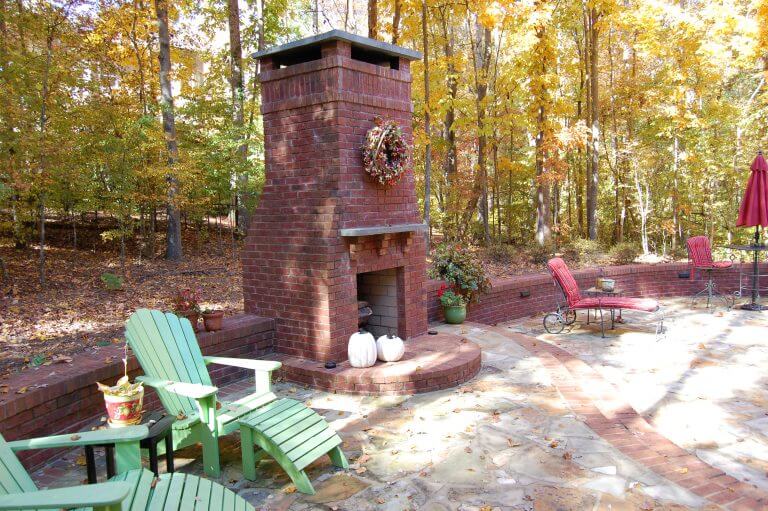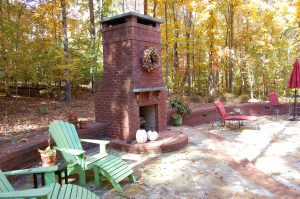 Now would be a great time to have an outdoor fireplace in your back yard to keep warm on these cool Georgia evenings. There are lots of different styles available that C&M Residential can install for your Atlanta, GA home.
To decide which style is right for your needs, think about a few questions: Do you want to just sit around the fire at night, or do you want it to be functional and provide warmth? Do you have anything overhead that you'll need to be wary of for a fire hazard, or is your backyard completely open?
The fire pit. These are built without high sides and tend to be built directly into the patio or are separate pieces so you can move them around. This is a perfect selection for people who want to just relax around the fire, camping-style. As a separate piece, you as the owner have the option of moving the pit around according to your entertainment needs. The only drawback is that these pits can be dangerous since they are open-faced, and if sparks fly out they could catch their surroundings on fire.
Fireplace. These have an open face with tall sides, sometimes tapering into a chimney which can provide more aesthetic value. Fireplaces can be free-standing or built into walls or the sides of rocks. And in terms of safety, you'll have less chance of the surrounding area catching on fire because of the enclosed nature of fireplaces (chimneys also help reduce fire hazards when they come with a spark arrestor).
Finally, there are also fireplaces that are specifically meant for cooking and entertaining along with visual interest. Your basic entertainment/cooking fireplace probably has shelves, a spit, or maybe even a removable grill to help make the cooking process more accessible and efficient. If you want to take the cooking fireplace idea even further, some companies even make fireplace tables, which are more like "luxury" fire pits, where the fire is in the middle of the table for easy access.
Now that you know some of the different styles of outdoor fireplaces, you can better choose which one will suit your backyard living needs. Always make sure you check with a contractor to ensure your preference will be safe for the surrounding area, then enjoy your fireplace and its benefits to your Georgia backyard experience.