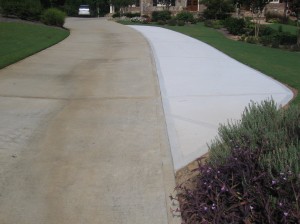 Mature tree roots growing on or just below the soils surface are known as surface roots or top roots. And many times due to growing conditions, growth habits, and even the genetics of the tree, surface roots can't be prevented. So along with a little prevention like planting trees that are less susceptible to surface roots, proper watering, and soil management, it's just as helpful to know what to do when and if your trees start to top root.
Aside from genetics, poor soil conditions are usually the main cause of surface roots. While compacted soil is the problem in most cases, the presence of toxins, low oxygen, and too much or not enough water are also causes. Deep watering may or may not make a difference in some cases. If so, it's most likely due to the water keeping the deeper soil loosened. Regardless, trees and most plants like infrequent deep watering rather than frequent shallow watering so this should be common practice.
While trees do send out tap roots for stability and some roots deeper for moisture and feeding, most feeder roots grow at the surface few inches of soil. And just as the trunk and the branches of the tree grow wider as they get older, so do the roots. So eventually, some of these shallow older roots will naturally grow out of the soil. Sometimes the roots will also become visible because of erosion of the surface soil.
Check back next week for additional information on handling trees with surface roots and solutions to the problem.