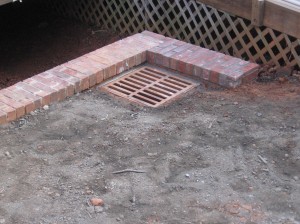 Too much of a good thing: That's exactly what stormwater can become on your commercial property, especially if it's not properly managed.
Luckily, this potentially costly water problem has telltale signs, so you can spot and address the issue(s) immediately.
Risks of Poor Drainage
Even the smallest drainage issues can lead to large problems, so it's important to identify them as early as possible. The longer you wait to address the stormwater, the more it will cost to repair.
These are just a few of the costly negative effects of poor drainage:
Creates unsightly areas on your landscape
Causes water intrusion into buildings and structures
Damages hardscapes, sidewalks and roadways
Increases insect problems
Introduces safety and liability issues for tenants and visitors
Addressing these issues with an up-to-date stormwater management plan will protect your property value and the overall water quality of your water sources.
When Is The Best Time To Address Poor Drainage Issues?
You can tackle drainage issues anytime of the year, but fall is an especially good time. There's a pretty consistent rainfall this time of year, which makes water problems more prevalent and easier to diagnose.
Also, fall is the time of year when most property managers find budget dollars they need to spend before the year's end. Drainage projects are ones you know you need to address, so it's great when you find the money in your budget to handle them.
Let C&M Residential help you solve your stormwater drainage problems, before you end up having to fix more than just water runoff!