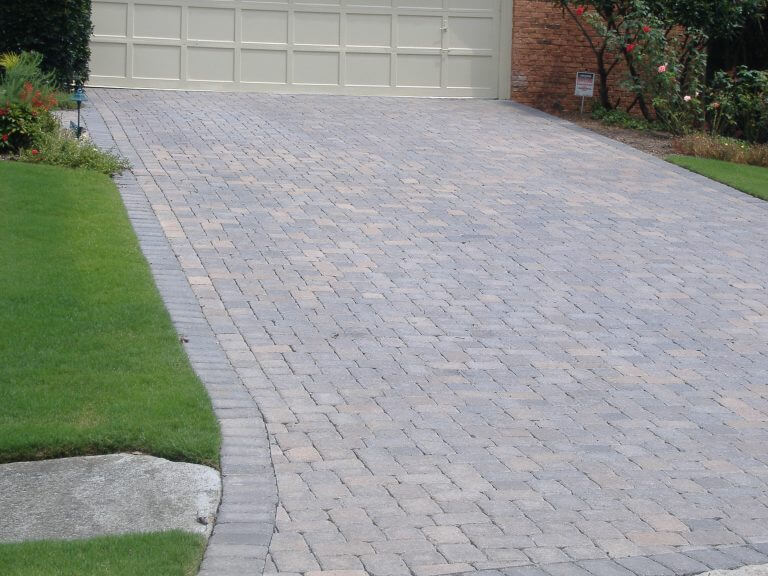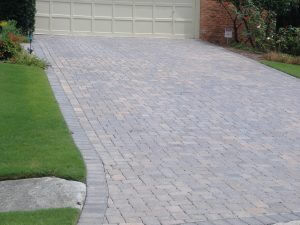 You can use both of these materials in a variety of places on your site — creating sidewalks, paths, patios and other common areas. But to really show them off, here are some of the top places to install these hardscape materials.
Entryways are one of the best places to add stamped concrete because it can create a stunning, welcoming sight for visitors. First impressions are everything, and you want people who come to your site to have a good one.
Both stamped concrete and pavers can be used to create purposeful walkways that help control your site's traffic flow.
Or, if you have a worn-out area of the landscape that needs some enhancing, you can replace the current materials with stamped concrete or pavers to bring new life to the space.
How Much Does Stamped Concrete Cost Compared to Pavers?
It's difficult to compare prices for stamped concrete and pavers like apples to apples because, well, they aren't.
Since stamped concrete can be made to look like other materials — like slate and brick — you're better off comparing the price of the concrete with the material you are trying to replicate. Stamped concrete is a cost-effective way to add a 3D look to hardscapes without paying the same price as actual brick or slate.
Thinking about installing stamped concrete or pavers in your back yard? Call us at C&M Residential to find out more about which would be best for you!