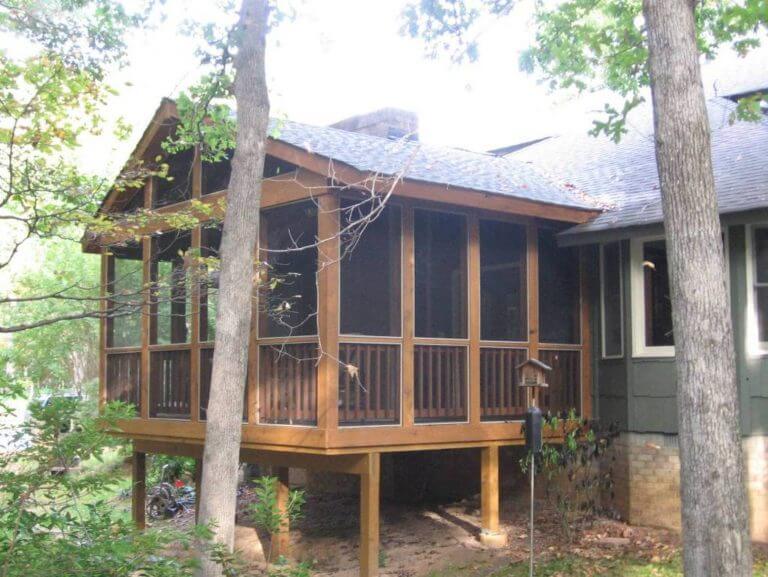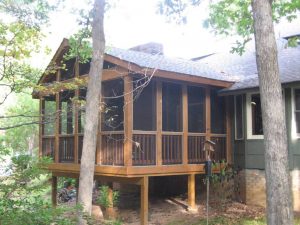 C&M Residential Services designs and installs all aspects of wood construction projects associated with landscapes and outdoor living spaces. From room additions, solid patio covers, outdoor kitchens – to recreation rooms and decks. C&M Residential has over two decades of experience working with homeowners in the Marietta, GA area. Let our experience help you create the perfect outdoor living space.
Covered patios are ideal for enjoying the outside while avoiding the elements. They are an excellent outdoor addition in Georgia, where we have unpredictable weather and hot summers. With a covered patio you can have outside family events without worrying about the possibility of rain. Regardless how hot summers get in Marietta, a covered patio offers owners valuable shade from the beaming sun. They also add space to the usable area of your home at a fraction of the cost of many other home additions. You can even make them functional in winter time with some plastic walls and a propane powered heater to keep your gatherings warm and toasty on the coldest of days.
Tired of your bland patio? Add a bit of decorative lattice. It adds some new visual interest as well as a great place for flowering vines to give your patio area a sense of privacy. Most freestanding patio covers are designed out of a combination of wood and PVC material. While adding a wall of decorative lattice will not shield you from the elements in and of itself, it will immediately provide a new source of shade for your guests, and will create a natural wall when you allow a vine to take it over.
Summertime is right around the corner, when you're going to be ready to get outside and enjoy the beautiful weather that we have ahead of us. Maximize your time spent outdoors by creating an outdoor cooking space and kitchen. Whether you just want to create a great area to cook on the grill, with space for your tools, resting food before it hits the hot grill, or a place to chill a beverage, we can create an outdoor space to suit all of your needs.
Let C&M Residential help you design your new outdoor space. Have a look through our portfolio for some inspiration, then give us a call for an estimate and design!