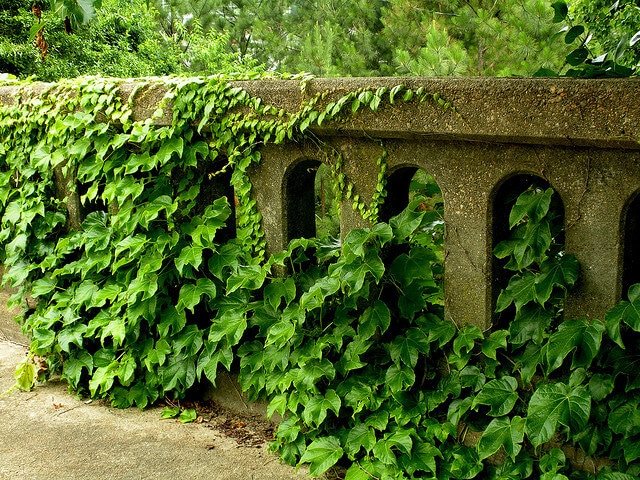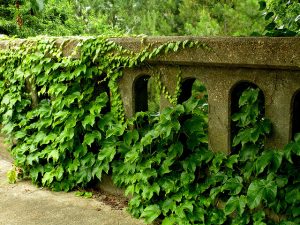 Kudzu – the one plant that those of you with "brown thumbs" truly can't kill, even when you want to.
Kudzu is a majorly invasive and destructive vine that was originally introduced to the United States as an ornamental and to help with erosion control. As a native Southerner, you probably know that this plant is not something that you should leave up to its own devices – but your Yankee neighbor might not know that it has been placed on the list of invasive species and needs to be controlled as soon as possible. C&M Residential offers some advice on how to rid your landscape of kudzu.
Make the Right Cut
Just cutting back the vines isn't going to help. In fact, it will encourage the plant to grow faster. Kudzu vines are known to grow 12 inches a day! That is 60 feet a year. Do the math and it will be no time before your entire yard is swallowed by this vine if not attacked as early as possible. Instead of just cutting the leafy vines, but the plant right down on the root crown. That is the knotty section near the top of the root – also known as a rhizome. If you can cut that off, you have successfully killed the plant.
Use Appropriate Treatment
There are several types of chemical treatments that you can apply to kudzu to kill the plant. Do your research and give us a call – we can help you choose the right treatment for your location as some should not be used near water sources, while others work best on small patches of kudzu.
Be Persistent
With a vine than can grow 12 inches a day, you cannot give up easily on your quest to kill it completely. This vine is hardy and has no known enemies in the U.S. C&M Residential can help you come up with a plan to eradicate kudzu from your Marietta, Ga landscape.