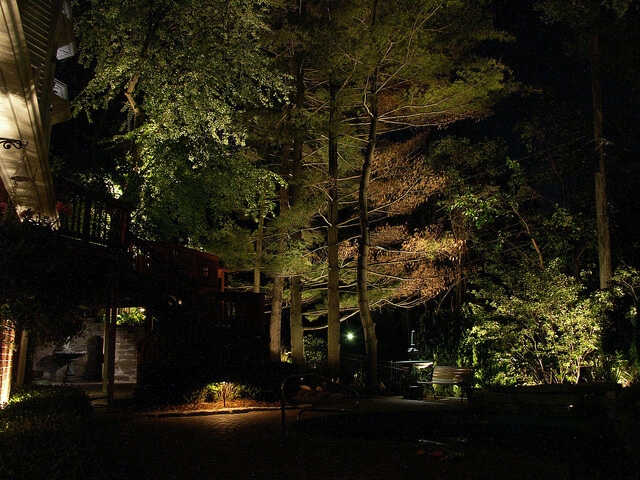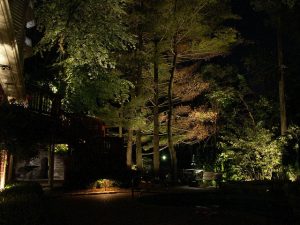 Landscape design is to be appreciated at all moments – even when the sun goes down! Installing appropriate landscape lighting will allow you to enjoy all aspects of your landscape after it gets dark, and keep you and your family safe.
Accent Lighting
When you or your neighbors drive by after dark, it's nice to still be able to see the landscape and architectural features of your home. Adding lights that highlight key features such as trees, flower boxes, or unique containers will add beauty after dark.
Walkway Lighting
Guide your way home from the driveway to your front door with beautiful walkway lighting. Using solar powered skate lanterns or rope lighting, walkway lights will keep you safe as you make your way home in the dark.
Flood Lights
When everything is dark but you still need to accomplish outside work, flood lights will be priceless. They will give you the light you need to work by to accomplish your tasks after dark.
Mood Lighting
Do you have an outdoor space for entertaining? Create the mood with color changing or dimming lights that you can adjust to suit your needs as the evening progresses.
These are just a few lighting ideas for your Marietta, GA landscape. In addition to different types of lighting, you can also choose from LED, incandescent, fluorescent, or solar powered lights.
C&M Residential would love to help you design your outdoor space with lighting in mind. Give us a call for an estimate on your project!