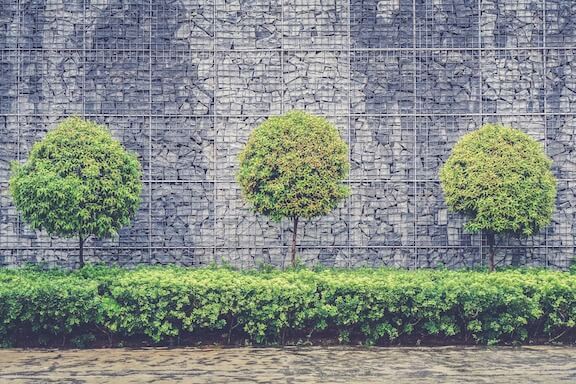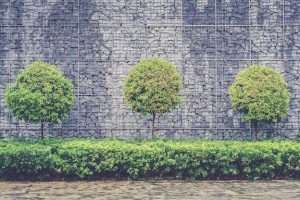 Every homeowner knows just how important it is to take care of it, inside and out. You want home interior to look updated, stay clean, and show off your personal style, but you want the exterior to look just as nice. Whether that means pressure washing the driveway, planting flowers by the patio, or digging into landscaping the overgrown side yard, you want your home to have curb appeal. Landscaping can be an easy way to add visual appeal to your home. It can even improve your property value! Along with adding plants to the landscape, you can add more permanent features such as a retaining wall. Adding a masonry wall to the landscape will add to the aesthetics of your home, but it may add hard value to it as well. Studies show that improving curb appeal can make your home worth up to 15% more. You'll find there are some amazing benefits to putting a masonry wall in your yard. These are just a few of the most compelling.
A retaining wall provides functional support to keep the soil in place
Walls help prevent sink holes and can conceal the unattractive visual from dirt piles from other landscaping and outdoor renovation projects
A masonry wall will help prevent flooding
Landscaping walls decrease the amount of yard maintenance necessary
Masonry walls prevent damage occurring to your property and structures in your yard
Installing a masonry wall has great benefits, but only if it's done right. Choose the right company to build your masonry wall. If you live in Marietta call C&M Residential Services today!