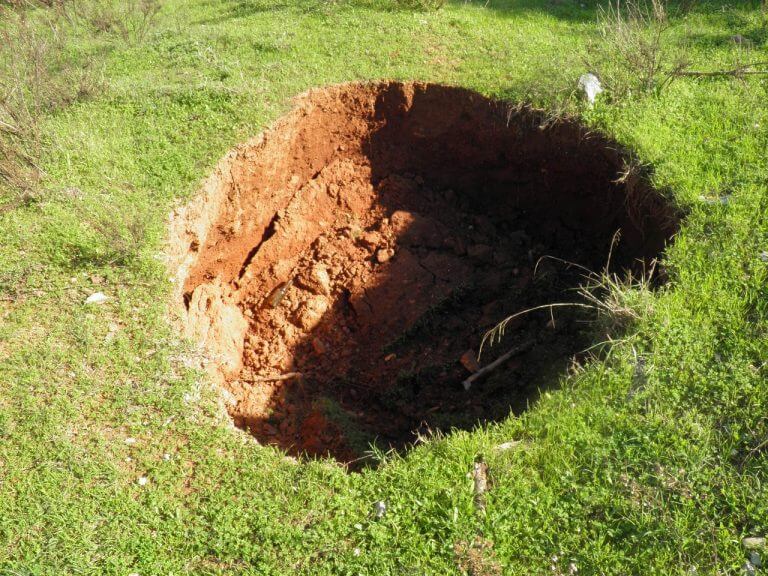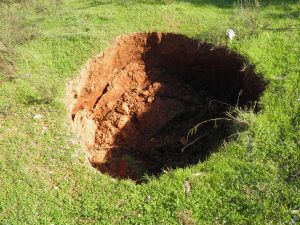 Sinkholes are something that pose a threat to one's property. How can a homeowner safeguard against sinkholes? Educate yourself about the potential risk that could exist in your yard. If you're worried about the risk of sinkholes on your property, call an expert to take care of the problem.
How can you protect your Marietta home against sinkholes? Look for the signs of a developing problem and catch it before it becomes a hazard. The best sinkhole prevention is to be smart when working in the yard, keep your eyes open, and practice good landscaping practices.
There are a lot of homes in the greater Marietta area that have problems with sinkholes. Many of these sinkholes were dug during the construction process to get rid of any existing debris. These holes often aren't filled in properly and can become a problem for property owners later on.
There are 3 common types of sinkholes.
Development holes. These are the largest and most expensive to repair of all sink holes.
Lot clearing holes. These are the most difficult of all sink holes to access.
Clean up holes. These sinkholes are the smallest and are often dug with a small skid steer.
You wouldn't ignore cracks on the walls of your home. Small cracks can indicate or lead to major structural damage. You shouldn't ignore external property damage either. If you think you're at risk, get sinkhole insurance. Invest in regular sinkhole testing. If you do wind up with a sinkhole, call the pros instead of trying to fill it yourself. Our team knows to remediate and repair sinkholes. We've successfully repaired sinkholes of all sizes, even ones beneath a home or deck. Don't let the damage spread. Call C&M Residential Services in Marietta.