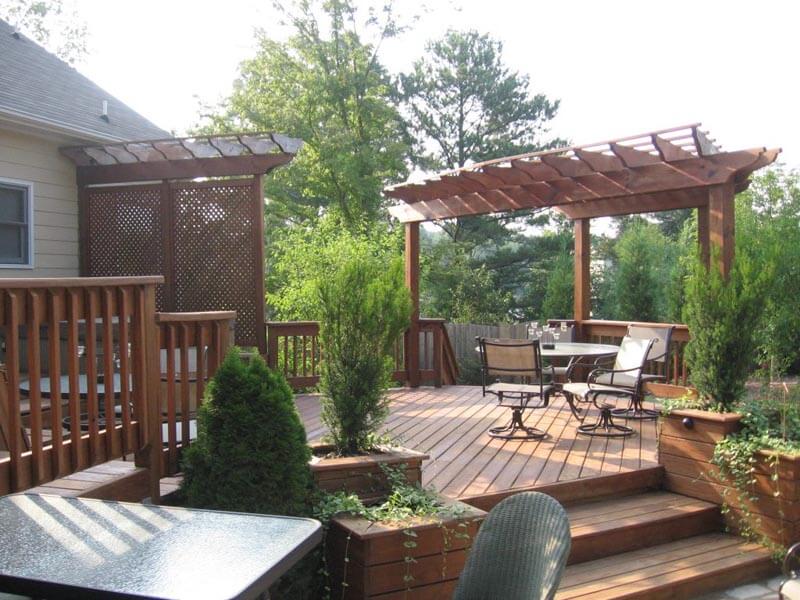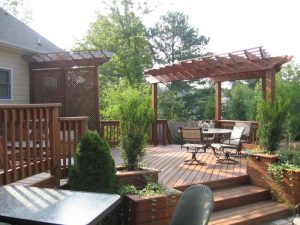 A big part of being a homeowner is having that perfect outdoor space. Decks and patios can be the focal point for years and years of fun memories with family and friends. At C&M Residential Services in Marietta, GA, we're all about helping you create the perfect atmosphere for your outdoor living space! Check out some of these great tips that we've found over the years and see what works for your deck or patio in Marietta.
Lighting, color and styling are at the heart of the perfect deck. But you don't need a million-dollar budget to get million-dollar results. A string of white Christmas lights can enchant your space if done right. And the right splash of color can make all the difference.
It's also important to block the intense Georgia sun. A little bit of shade can go a long way and whether you go with something simple and mobile like an umbrella or you want to scale up with a pergola or awning, escaping the sun is vital.
Adding some plants can also really juice up your outdoor space. Mixing hanging plants, climbing vines and even vegetables in planters is a great way to add some spice to your back deck. Tomatoes, string beans and peppers are all good plants to grow in small planters off your deck.
Don't forget to keep your yard in good condition too. After all, what's the use of having an awesome deck if your yard is shabby? At C&M Residential, we can help with all of it! Give us a call today to find out how to get your yard, deck or patio looking great!