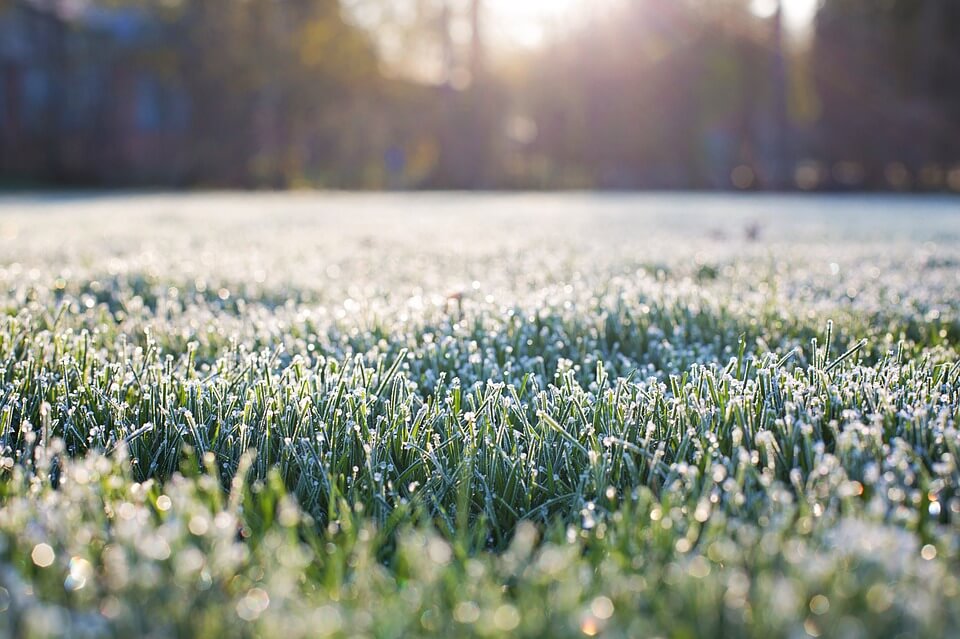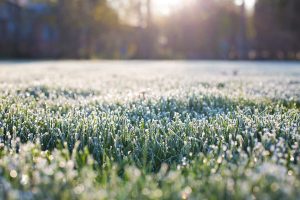 Winter is coming… Well, the first official day of winter, anyway! While the season doesn't officially start until December 21st, we've already started experiencing freezing temperatures here in Marietta. If you want to keep your lawn healthy this winter, it's important to take steps now to protect your yard from winter weather. To get started, check out these winter lawn care tips:
Keep it clear – Don't leave leaf litter, plant debris, toys, furniture, or anything else sitting out on the lawn. Debris (both natural and man-made) can smother your grass. It can also create an inviting den for pests like mice and insects!

Build a path – Grass is especially susceptible to damage during winter months, so it's important to reduce stress from foot traffic whenever possible. Hardscaping with brick, stone, or concrete pavers can help guide visitors to your door, protecting your grass from damage and compaction that could otherwise keep it from bouncing back quickly when it greens up in spring.

Make a plan – Arming your grass for cold weather will help it thrive when spring arrives. To keep your lawn healthy year-round, enable a forward-focused treatment plan that includes fall fertilization, pre-emergent weed control, and winterization applications that will protect your lawn from the cold.
For help keeping your lawn looking great all year, contact the experts at C&M Residential. In addition to winter lawn maintenance, it's also a good time to plan landscaping and hardscaping changes so you'll be ready to enjoy your Marietta lawn when warm weather arrives!