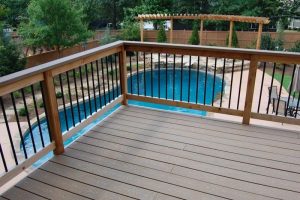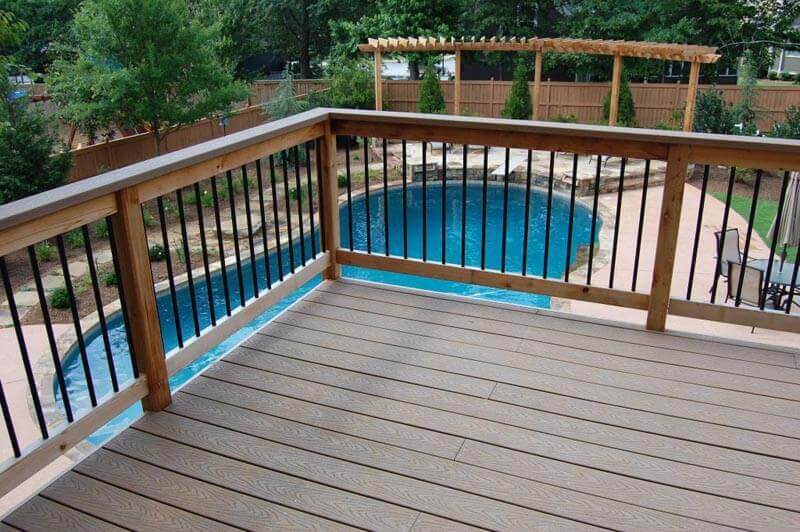 A good deck isn't just a place to put your grill or lounge chair; it can literally expand your living space, providing you with a new outdoor room for relaxing, dining, entertaining, and appreciating nature. However, if you're considering adding or replacing a deck, the possibilities can be overwhelming. There are so many options these days with longer-lasting materials, innovative railing styles, and other elements to personalize your deck.
At C&M Residential, we have experience building a wide variety of Atlanta area decks to complement all types of homes. Check out our primer on deck types and contact us to discuss your project!
Different Types of Decks:
Attached deck

– Similar to a porch, this type of deck is anchored to the structure of the home, with access from a doorway. Often the deck will be used to create a walkway from one door to another, filling the negative space of an L or U shaped home.

Detached deck

– Located away from the structure of your home to create a new "room" within your yard or garden, this style of deck could host a seating area with a fire pit, a pair of Adirondack chairs, or even a yoga space. This style can also be connected to your home via a walkway.

Pool deck

– As its name implies, this deck surrounds a pool and needs to be made from a material that won't get too hot, is easy on bare feet, and won't get slippery when wet.
Read about more types of decks and call us if you're interested in expanding your living space with a deck. As an addition to and investment in your home, it's important to get your Atlanta area deck right. We can help you do that with clever design and the right materials to make the most of your outdoor living space, whether that's a safe-yet-attractive pool deck, a multi-level series of decks to harness the usable space of a steep backyard, or cable railing to preserve your scenic view.