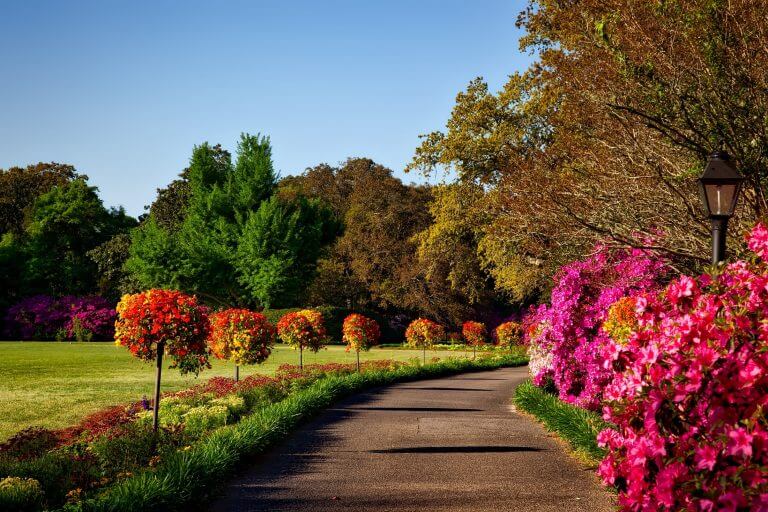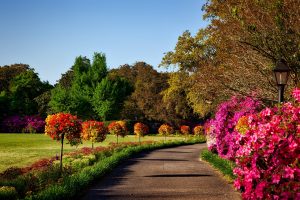 Summer in and around Atlanta is no joke, with temperatures routinely hitting the upper 90s and heat indexes reaching 100. However, as hard as the weather can be on us humans, it can be even more devastating for your landscaping plants. Learn how to protect shrubs and lawns from heat stress from the lawn care service team at C&M Residential.
Preventing Lawn Heat Stress
The best cure is prevention, so if you're planting a new lawn, you should choose a heat-and drought-resistant grass species that is also disease-resistant and locally-adapted. UGA's Extension office can advise you on the best type of grass for your area.
The level and frequency with which you mow your lawn is also an important factor in whether or not your grass will turn brown from intense summer heat. In order to avoid stressing your lawn, mow frequently enough that you are not removing more than one-third of the blade of grass. If you let your lawn get too scraggly, you'll be cutting off a large portion of the leaf and your grass will likely suffer as a result. You may need to increase the mowing height to give your grass a break during the hottest and/or driest times.
The Best Times to Water Your Landscaping
For both lawns and landscape plants, irrigation is vital if they're going to survive the summer. However, quantity of water alone is not enough to protect your landscaping from heat stress; you need to water smart.
You should be watering in the late evening (after 9 p.m.) or early morning (before sunrise) to ensure the most efficient use of water and to prevent turf diseases. It's better to water deeply rather than frequently, so when you do water, you should be wetting the soil about 6 inches deep.
It's also important to mulch your planting beds, as well as around trees and shrubs, which can conserve water and help the plants withstand punishingly high temperatures.
We're committed to helping our customers enjoy the full potential of their outdoor spaces, from landscape design and hardscaping to lawn maintenance. Call us today or request an estimate online for Metro-Atlanta lawn care and landscaping services!