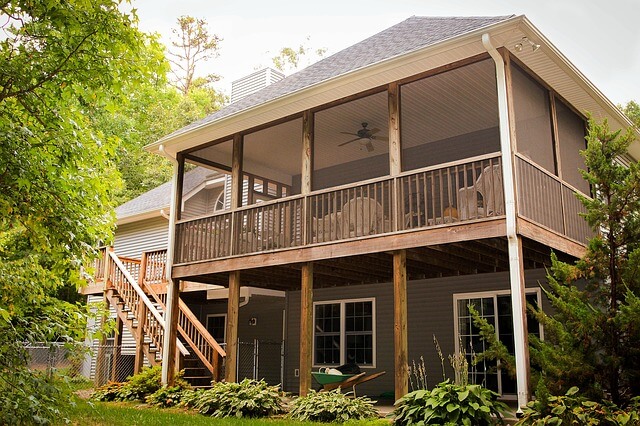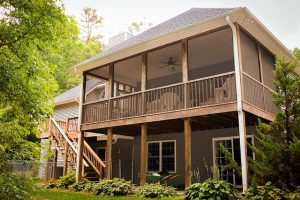 There are few architectural features as iconically southern as the screened-in porch; a spot to sip iced tea, watch the kids play in the yard, or enjoy a good book on the porch swing. Screened porches have stood the test of time for a reason, and continue to be a popular addition to homes in Cobb County thanks to their many benefits. If you're looking for ways to add value to your home and enjoy the outdoors, check out these 5 advantages of a screened porch.
Best of both worlds
The number one reason to screen-in a porch or build a screened porch addition is that it provides the best of both worlds; you're outside, but protected from sun, rain, and other outdoor hazards. Feel the breeze, smell the rain, watch the fireflies, listen to the night sounds. You can enjoy it all from your cozy screened porch, the original outdoor room.
Gimme shelter
Outdoor living spaces are more popular than ever, from outdoor kitchens to lounge areas. Because screened porches are protected from the elements, you can make them even more comfortable and attractive than areas that are fully exposed to sun, wind, and rain. If you've ever attempted to eat dinner outdoors while shooing gnats away from your burger and potato salad, you can appreciate the value of a screened-in dining area.
Bye-bye bugs
Bugs are just a fact of life in north Georgia, from mosquitoes and yellow jackets to gnats and "no-see-ums." A screened-in porch lets you step outside for some fresh air without having to coat yourself in bug spray. Screens also help keep unwanted insects and wildlife off your porch.
Pets need a view, too
Speaking of "wildlife," screened porches aren't just a pleasure for people, they also provide a nice area for furry family members to cool off and relax while still enjoying the sights, sounds, and smells of nature.
Adding value
Attractive outdoor spaces add a lot of appeal to buyers. In addition to enjoying your screened porch, it can also make your home more valuable should you decide to sell.
If you're interested in adding a screened porch to your home, contact us or take a look at our portfolio. We specialize in landscape architecture and design, from patios and porches to custom water features and walkways.