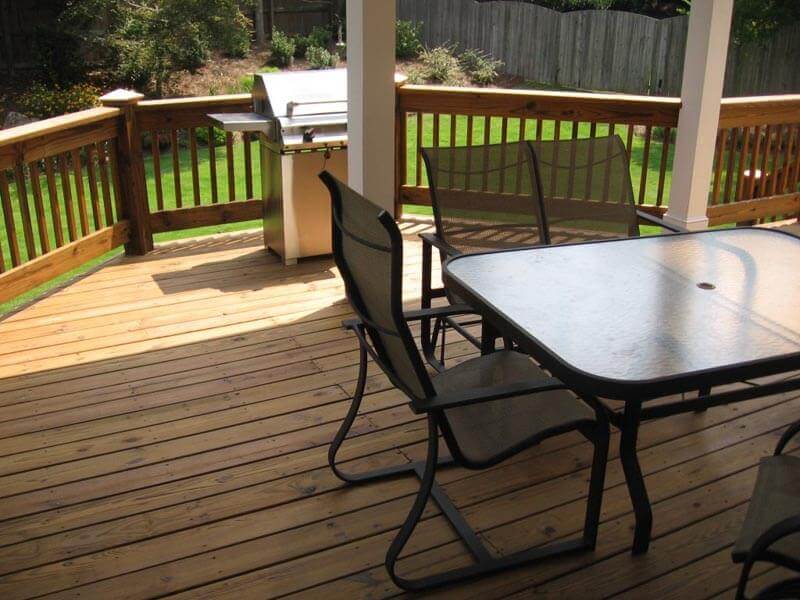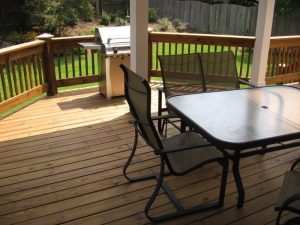 "Should I add a deck to my home?" While many home improvement questions depend on individual factors, this is one situation in which the answer is a resounding YES! Adding a deck is one of the smartest home improvement projects because the payoff is so much greater than the cost. If you're still on the fence, check out these 3 reasons to add a deck to your home, and browse our portfolio of Atlanta decks, porches, and custom landscape structures.
Deck Additions Have Great ROI
From a purely financial standpoint, adding a deck is one of the best home improvement ROI (return on investment) projects you can choose. The cost to build a deck is minimal when compared to the cost per square foot of new home construction, while still providing extra living space. The value is particularly felt in areas where 3 season or even year-round use is viable, as it is here in the north Atlanta suburbs.
Decks Increase Living Space
As we just mentioned, decks increase living space for a fraction of the price-per-square-foot of new home construction, whether you're building from scratch or adding an addition. But it's not just the financial aspect that makes decks so valuable; imagine what you can do with the extra living space!
Even a small deck provides what amounts to a new "room" of your home, which can be used for grilling, dining, lounging, socializing, and more. Depending on the size and extent of the deck, you can even add a new "wing" to your home with covered and open deck areas for different activities, ensuring that your family will get the maximum use out of your deck addition, rain or shine. Whether you want space for a hot tub or a hammock, an outdoor fireplace or an al fresco kitchen, we can make it happen.
Decks are Versatile
One of the benefits of adding a deck to your home, unlike some other landscape architecture features, is that they are so versatile. Decks can be added to almost any home, providing beautiful outdoor living space even if your yard is not suitable for a patio. Many homeowners appreciate that they can transform their landscape just by adding a deck. If a major landscaping project is not in your budget, or you need time to save up for it, adding a deck is a way to give yourself that outdoor space in the meantime for cookouts, parties, and just hanging out with family.
With so many reasons to add a deck to your home, why wait? If you're ready to choose a deck builder in north Atlanta, C&M Residential is here to help with outdoor carpentry services ranging from decks and porches to pergolas, pavilions, gazebos, and arbors. If you're interested in learning more, request an estimate or consultation online.