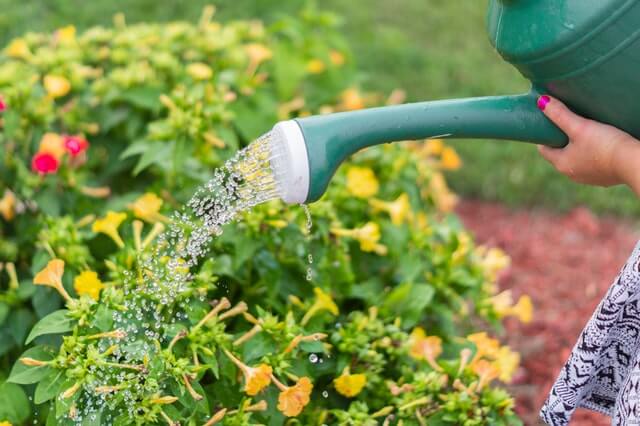 With average daily temperatures in the high 80s, summer in Atlanta is no joke—for people or plants. The relentless heat makes it more important than ever to water your landscaping efficiently, conserving water when possible and ensuring that when you do water, it will have the maximum possible impact. At C&M Residential, we offer not only landscape design and maintenance, but also a variety of residential services, including landscape irrigation and drainage. Keep reading to learn our tips and advice for summer lawn and plant watering in Atlanta. 
Summer Watering Tips for Lawns and Gardens
Water only as needed. 
Most people actually kill plants by overwatering or watering incorrectly, not underwatering. Atlanta lawns typically need a good soak just once per week, which gives the lawn time to completely dry out in between watering and lets the grass roots breathe. If the soil still feels moist, hold off on watering and check again the next day. 
To check whether your grass or shrubs need water, try to stick your finger 3 or 4 inches into the ground. If it's difficult, the soil is dried out; if not, you can wait another day or more. 
Water in the morning.
In addition to watering only when necessary, you should make sure to water your landscaping in the morning. Watering your lawn before the sun comes up not only prevents water waste from evaporation, but also gives your lawn plenty of time to absorb the water before night falls and the temperature drops. When a lawn stays wet, it is easier for a fungus or other lawn blight to take hold. 
Water roots, not leaves.
Finally, remember that plants drink from their roots, not their leaves. When watering shrubs, flowers, or trees, be sure to direct the water to the base of the plant. Too much water above the ground will get the leaves wet, which can lead to mildew and fungus—not to mention the fact that it's a waste of water!
If you have an irrigation system, be sure it is set to water for the correct amount of time and that it doesn't spray areas that you don't want watered, from sidewalks to shrubs.
If you're interested in upgrading your sprinkler system, improving drainage on your property, or even upgrading your landscaping with a complete renovation, give us a call at 770-509-5191 or contact us online! Our passion is to bring out the full potential in your outdoor living spaces, and we've been doing just that for local homeowners since 1991. We proudly serve Cobb County and surrounding areas, including Atlanta, Smyrna, Dunwoody, Sandy Springs, Marietta, Roswell, Acworth, and Kennesaw. When it comes to "Anything Outdoors," we're at your service.