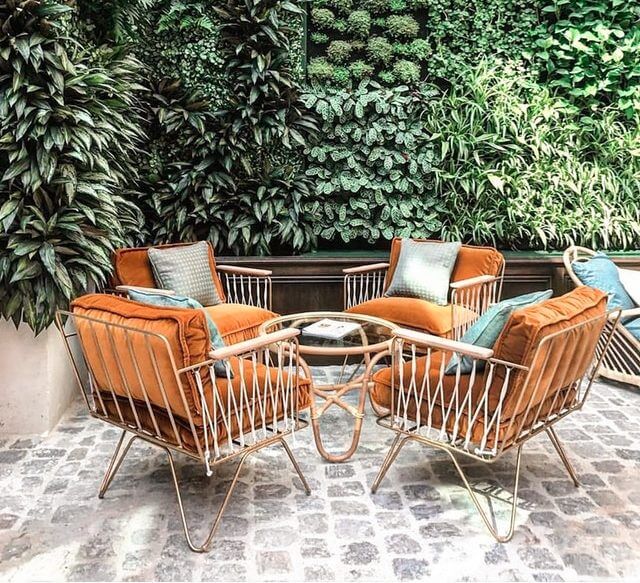 Outdoor living has been steadily growing in popularity for years. Now that the coronavirus pandemic has necessitated social distancing, it's even more important to have a comfortable outdoor living space where you can catch up with friends and family. With cooler weather just around the corner, it will be the perfect time to use your deck, patio, porch, fire pit, or outdoor kitchen.
Get ready for fall with these outdoor living space ideas, and give us a call at 770-509-5191 if you're looking for landscape architecture, hardscaping, landscape installation, landscape lighting, or any other residential design and construction services in or around Marietta.
The Best Outdoor Living Ideas for Fall in Georgia
Outdoor Kitchens and Dining Areas
Backyard barbecues can be too hot for comfort during the hottest months of summer in Georgia. Fortunately, once September rolls around it's the perfect time to enjoy cooking and eating outdoors. We love designing outdoor kitchens for local foodies, so they can whip up delicious meals without missing out on the backyard fun and the beautiful weather. 
The most popular features of an outdoor kitchen are a built-in grill, refrigerator, burner, and waste bin. However, there are outdoor versions of almost anything you can think of for an indoor kitchen, from a sink or vent hood to an ice maker, kegerator, or wine cooler! Just tell us how you like to entertain, and we can design a custom outdoor kitchen to fit your home. 
Even if you're happy with your free-standing grill setup, we can help you upgrade your deck or patio to create an outdoor dining room. Consider features like a pergola for shade or a built-in bar for parties.
Professional Landscape Lighting
One of our "secret weapons" when it comes to transforming bland backyards to beautiful outdoor living spaces is landscape lighting. While it may not seem as exciting as a new outdoor kitchen or fire pit, professionally designed landscape lighting will help you enjoy your outdoor spaces even when it starts to get dark earlier. 
Landscape lighting can make your outdoor living spaces safer and easier to navigate at night, but that's not the only benefit. Outdoor lighting systems can also be used to create mood and ambiance. We can even use lighting to highlight specific features of your landscaping. 
Comfortable Lounge Spaces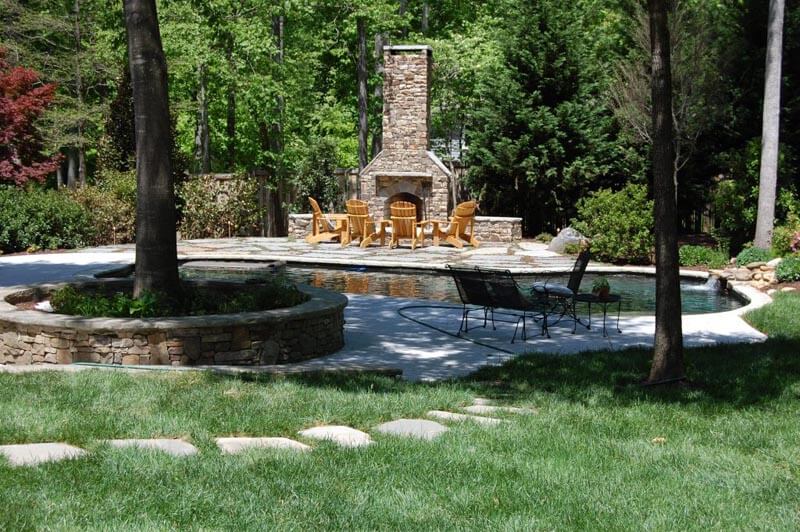 Of course, we can't wrap up our outdoor living ideas for fall without bringing up cozy seating and lounge areas! A fireplace or fire pit adds even more versatility to your outdoor rooms, so you can enjoy them even when the weather turns chilly. Whether you enjoy sipping wine by the fire or throwing a s'mores party with your kids, we can make your autumnal relaxation even more idyllic. 
Interested in adding or upgrading outdoor features to your Cobb County home? We'd love to hear from you! Contact us online or at 770-509-5191 to get started.