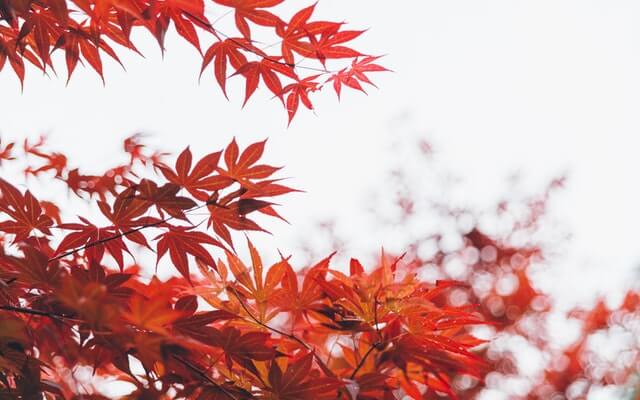 Nothing great happens without preparation. From acing a test to running a marathon, you have to put in the work beforehand to achieve the final goal you're aiming for. And believe it or not, your spring lawn actually depends on what you do right now!  
It's true; the more thorough your fall lawn maintenance is, the better your yard will look in the spring. If you want your grass to green up quickly and get right back to its lush, carpetlike texture and appearance, these steps can help. You can also give us a call at 770-509-5191 to get a free estimate if you're looking to outsource these fall lawn care tasks!
How to Winterize Your Lawn
Fertilize the grass.
Before fertilizing your lawn, you need to know what type of grass you're working with. If you have a cool-season grass like Kentucky bluegrass, fescue, or ryegrass, you'll need to use a "winterizing fertilizer." This is one of the most important fertilizer applications for the year, as it helps the grass more effectively absorb nutrients so it has plenty to "eat" during the winter.
If you have a warm-season grass like centipede, bermuda, zoysia, or St. Augustine, you'll want to use a slow-releasing nitrogen fertilizer. This will help create a thicker growth pattern in the grass so it's more capable of crowding out the annoying winter weeds that didn't get the "time to go dormant" memo. 
Prepare your winter-hardy plants.
Plants that can survive the winter need to go through a phase called "hardening off" first. During this time, the plant stops producing new growth, and instead enters a dormant state. You can think of it like "toughening up" for the winter, using energy to strengthen existing growth instead of sending out tender new shoots. If the plant doesn't have time to do this, a cold snap can freeze that tender new growth, killing it, and making the plant vulnerable to disease or infestation. 
So, how can you get your plants to start the hardening off process? Easy—stop fertilizing them! Fertilizer signals to plants that it's time to grow, grow, grow. If you stop fertilizing in late summer or early fall, they'll get the message that it's time to harden up for winter. 
Just because it's cooler doesn't mean you should stop watering your landscaping plants. Make sure you're giving your landscaping plenty of water before the first freeze of the year. They'll have to live off whatever they've got once they enter dormancy. 
Mulching is also important, as it provides insulation from wind and cold. Just make sure you remove any dead plant matter or debris beforehand—that litter is like a 5-star hotel to pest insects and animals.   
Prep your patio—or any outdoor living space.
If you have any outdoor living areas, like a patio, deck, outdoor kitchen, etc., don't leave them out of your winterizing process! If you want them to be nice and ready for you come springtime, put in some work now to protect them. 
Cover or store furniture that requires it. Depending on the material your patio furniture is made of, you may need to move it under a covered area or move it completely inside to protect it from extreme cold and precipitation. 

Before it gets too cold, give your deck a once-over and see if there are any areas that need repair. Winter is hard on wooden structures, so it's better to touch up the stain or replace a board before winter arrives.

Fall is also a good time to remove any mildew or moss that has accumulated on walkways, decks, walls, or other

hardscaping

features. If the surface needs to be sealed annually, do it after your fall cleaning. 

If you have planters outside, move them inside to your winter plant area. If you're dealing with a

planter that can't come inside

due to size or space issues, empty it, turn it upside down, and elevate one side so it won't freeze to the ground. 
Get in touch with us if you need help getting your Marietta landscaping winterized! We provide expert lawn maintenance and landscaping to homeowners throughout north metro Atlanta, and we'd be happy to give your yard the TLC it needs to stay beautiful year-round.