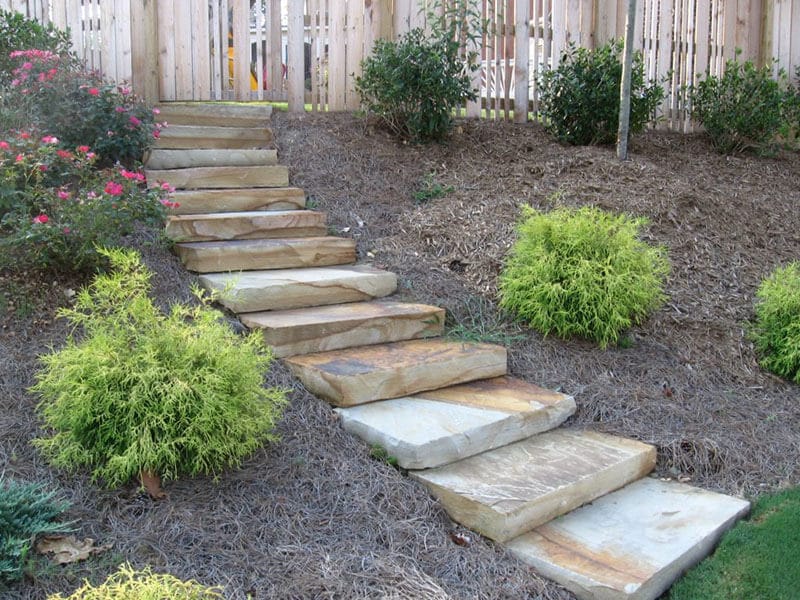 Most of us have been spending a lot of time at home over the past year, which has motivated many homeowners to tackle DIY projects and home renovations that they had previously been putting off. Creating spaces for distance learning and working from home took precedence due to necessity, but now folks are turning their attention outwards to exterior home improvements and landscaping projects. Now is actually the perfect time to dive into some affordable curb appeal fixes, so your home will be looking good and ready to go by the time spring arrives. 
C&M Residential Services is here to help with the highest quality landscaping and renovation services in Marietta and north metro Atlanta. Check out these curb appeal ideas and give us a call at 770-509-5191 to get your project started!
Affordable Ways to Improve Curb Appeal
Use Lighting to Accentuate Your Landscaping
Landscape lighting is an unsung hero of curb appeal that can have a dramatic effect without blowing your budget. There are many reasons to add landscape lighting, but these are a few of the best: 
Accentuating your landscaping and highlighting focal points

Allowing you to get more enjoyment out of your outdoor living spaces

Creating ambiance

Safety and security
Repair or Upgrade the Driveway
Driveways are not the most exciting home features, and in fact they mostly fall into the category of "things no one notices unless they're bad." A pristine driveway doesn't necessarily turn heads, but a cracked, stained, or potholed driveway is like a neon sign advertising disrepair. That's why improving your driveway is so important when it comes to your home's curb appeal. We can create practically any style of driveway, from simple concrete slabs to ornate bordered driveways with decorative medallions and inlays. Adding a brick driveway apron is an affordable option that can add charm and curb appeal to your home with minimal hassle and expense. 
Refresh Porches and Decks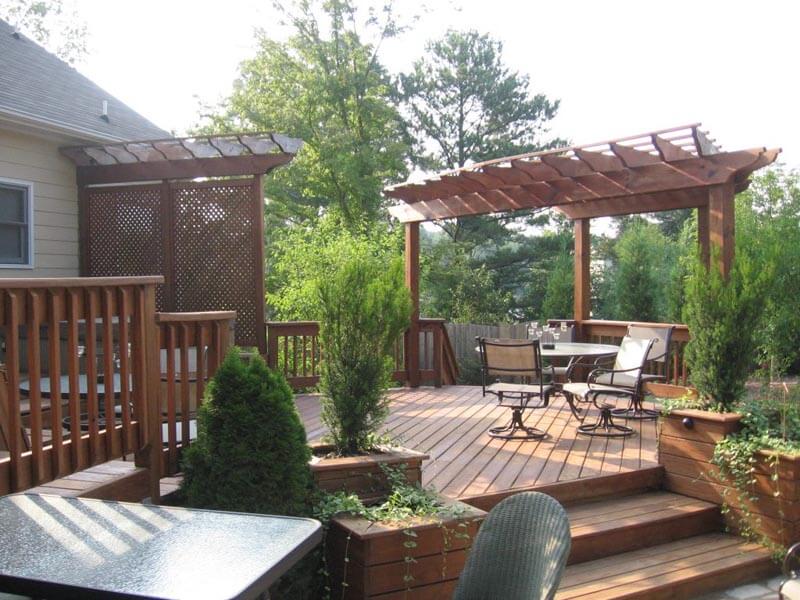 We've been adding curb appeal and functionality to local homes for over 30 years with our Atlanta custom deck and porch construction service. Replacing a ramshackle porch or deck will do wonders for your home's exterior appeal. Even if your porch or deck is in decent shape, it may not fit the scale or style of your home. A new, custom-built deck or porch can make your whole home seem more attractive and in harmony with its surroundings.
Add Masonry or Stone Hardscaping Features
In addition to our concrete work, we also install brick and stone masonry hardscaping features like walkways, garden stairs, walls, patios, fireplaces, fire pits, water features, raised beds, retaining walls, and other landscaping accents. Even a seemingly small project like a stone staircase can be a beautiful focal point of your landscaping and do wonders for your curb appeal. 
Create Outdoor Living Spaces
When it comes to ROI, you can't beat outdoor living spaces. Adding an outdoor seating area, fire circle, outdoor kitchen, or even a simple swing with a pergola expands the livable space of your home, something we're all looking for during this pandemic. If you're thinking of ways to spend that next stimulus check, a curb appeal upgrade is the perfect way to increase your home's value and make your home environment that much more pleasant.