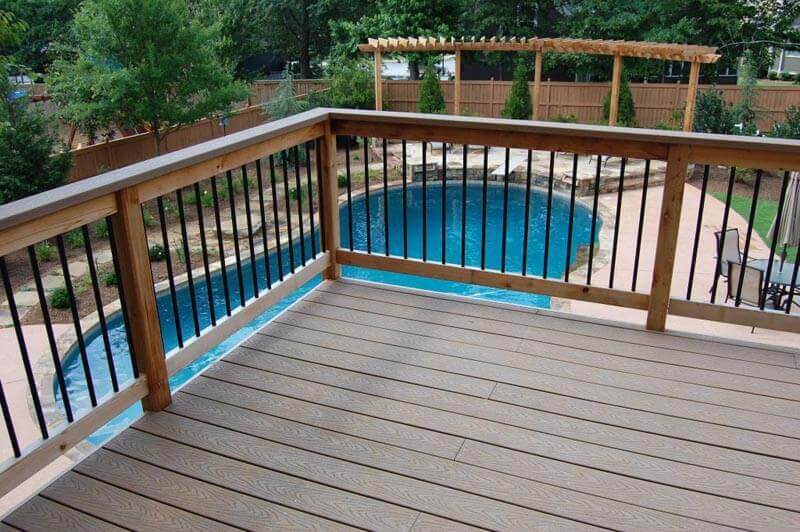 Trying to decide between building a deck or adding a patio to your home? While both can provide an enjoyable outdoor living space, a custom deck is the way to go for most homes. 
What's the difference between a deck and a patio? 
Before we get into the reasons why you need a deck, let's take a moment to define our terms. A deck is basically a porch without a roof. Most commonly built from wood, decks are raised off the ground and connect to your home. Patios, on the other hand, are created by paving directly on the ground with concrete, stone, or masonry. 
While each type of outdoor space serves its purpose, most homeowners are best served by adding or renovating a deck. 
Should I add a deck to my home? 
There are several reasons why you should add or expand a deck. These are a few of the most compelling. 
ROI
Building a deck is one of the smartest home renovations you can do to get a high return on investment. According to Nationwide, wooden decks provide a 76% return on investment, which is higher than any of the indoor renovations in the comparison study. A wooden deck may require more maintenance than a patio, depending on the materials used. However, the cost of power washing and re-staining a deck every few years is minimal compared to the overall value, both financially and in quality of life. 
Versatility
Another benefit of building a deck is the versatility it provides. A patio can only be built in an area that is completely level, which doesn't work with the way some homes are situated on their plots. If you have a steep yard, a deck may in fact be the only way to add outdoor space to your home. Because decks are built off the ground, we can install your deck in almost any terrain. 
Customization
The other benefit of installing a deck is the potential for customization. We have built decks of all sizes and styles, and are able to design and build a deck that looks cohesive with the architectural style of your home and fits perfectly into the landscape. Take a look at our portfolio to see some examples of custom decks we've built in Atlanta, Marietta, Roswell, Sandy Springs, Dunwoody, and other areas of north metro Atlanta. 
Temperature
If you've lived in Georgia for any amount of time, you know that sunny days can get hot. Fortunately, wooden decks tend to absorb less heat than patio materials. 
If you're thinking about adding an outdoor living space to your home (or upgrading an existing one), we can help! Contact us at 770-509-5191 or use our easy contact form to learn more about our Atlanta deck building services.