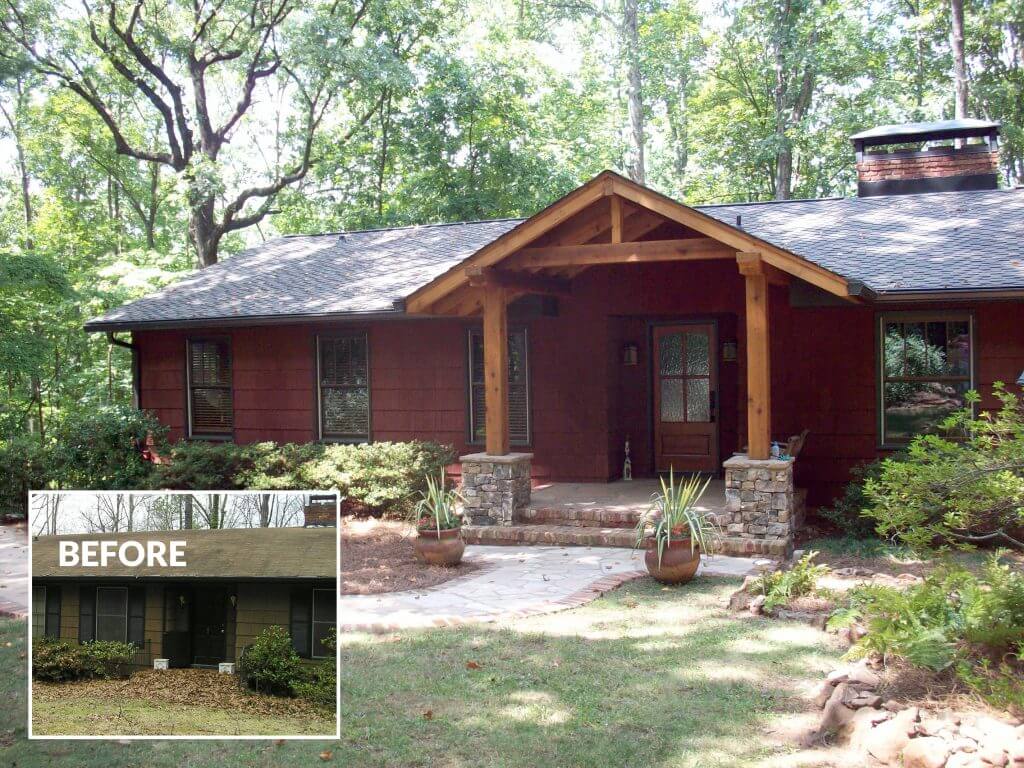 Have you ever looked at your home and asked yourself "What's missing?" Unless you were able to custom-build your house from the ground up and design the landscaping from scratch, you probably had to buy a home that was "close enough" — but not necessarily your dream home. If that sounds familiar, you're in good company. There are lots of homeowners who wish they could add a bit of personal style to their homes. Fortunately, we offer custom carpentry! We've been able to help many of our clients add architectural details to achieve that "dream home" look… Without all of the hassle of actually moving.
How to Add Architectural Detail to Your Home
One of the best ways to add curb appeal and personality to your home is by giving your entry a facelift. And don't just start at the front porch. Try walking up to your home like a guest who's never visited before. Is the house number clearly visible? Where would you park? What route would you take to the front door? Asking these questions will help you identify areas that could be improved.
In addition to changes that can improve safety and functionality, like new hardscaping, we can help you create a focal point for your house, add interest to your front yard, or even create a brand-new outdoor living space that your family can enjoy.
Adding a portico, porch, or pergola to your entryway is extremely effective if you want to add architectural interest to your house. When you call on us for custom carpentry services,  we'll discuss your project and design an entryway that fits your home perfectly, making the entry a focal point of your home exterior.
An arch or arbor added to the walkway up to your front door can be a beautiful architectural addition and serves as a sort of portal between the hectic outer world and the peacefulness of home. Pergolas, trellises, gazebos, gates, and custom planters can add further structure and interest to your front yard landscaping.
One of the biggest home design trends in recent years has been a shift from the backyard to the front when it comes to outdoor living spaces. While it's still popular to have a beautiful, private backyard designed for lounging, dining, and entertaining, more and more homeowners are reclaiming their front yards as essential outdoor living spaces. The isolation experienced during the COVID-19 pandemic has renewed interest in getting to know our neighbors, and as a result, people are adding features to their front yards to allow for more interaction. These "social front yard" upgrades can range from an arbor swing to a conversation lounge area to a full front porch addition.
What would make you fall in love with your house? Custom carpentry is just one of the Atlanta design-build services we offer, so if you're looking for ways to improve your home, get in touch with us!