Every January, optimists everywhere set goals for the new year with the intentions of improving their lives: gym memberships are purchased, journals are started, savings accounts are set up, and everywhere you look someone is starting a new hobby or quitting a bad habit. Resolutions aren't just for your wallet and your waistline, however. Your home can benefit from a little bit of goal setting as well! Commit to one of these goals in 2022 to improve your lawn and landscape.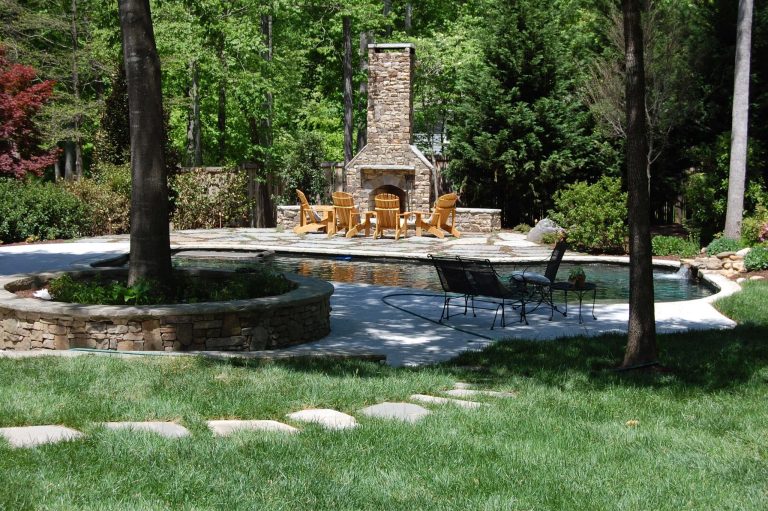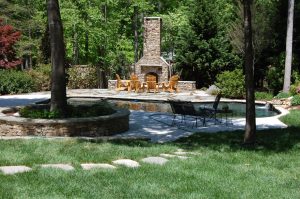 Spend More Time In Your Outdoor Spaces
If home is where the heart is, it makes sense to create a home that is as personal and comfortable as possible. Outdoor living spaces don't only increase the value of your home in the long run – they also increase your enjoyment of it in the present! If one of your 2022 goals is to spend more time with family or in the great outdoors, imagine the memories you could make in your new outdoor kitchen or cozy firepit! From porches and decks to water features and landscape design, a custom outdoor space from C&M Residential Services can address your family's individual needs and make your backyard your new go-to place to relax, entertain, and enjoy!
Repair And Replace
Wear and tear over time happens to the best of us, and your home is no exception. If you've noticed cracked sidewalks, rotting wood, a lawn that doesn't drain properly, or other unsightly signs that your home might need a little TLC, C&M Residential Services can help! Besides being an eye-sore, these issues can also be dangerous – for you AND your budget. Resolve to check all those little to-do's off your list in 2022 and give yourself the gift of peace of mind.
Plan(t) For The Future
Your yard doesn't have to be merely ornamental; it can do double and triple duty as an environment for relaxation, recreation, cooking, dining, and even growing your own food. Put your yard to work for you in the new year by planting fruits and vegetables (be sure to choose ones that will thrive in your local climate) or support the pollinator population by planting flowers that bees and butterflies will love! And if your green thumb isn't quite up to par, team up with C&M Residential Services to create a landscape design that will stand the test of time! Our landscape design team works primarily in Cobb County and north Atlanta, transforming our clients' outdoor spaces with smart planting selections, water drainage and irrigation solutions, landscape lighting, and more.
What goals are you setting for your yard in 2022? Whatever you are trying to achieve, the C&M Residential Services team is here to help. Contact us today to get started!