Are you ready to turn your backyard into an outdoor kitchen? With warmer weather on the horizon, it's the perfect time to get started! Outdoor kitchens are becoming increasingly popular and are a great way to make your landscape designs truly unique. But with so many options available, it can be hard to decide which outdoor kitchen necessities to invest in. That's why we've put together this list of five outdoor kitchen essentials to help you create the perfect outdoor kitchen space. Keep reading to find out what these five outdoor kitchen items are!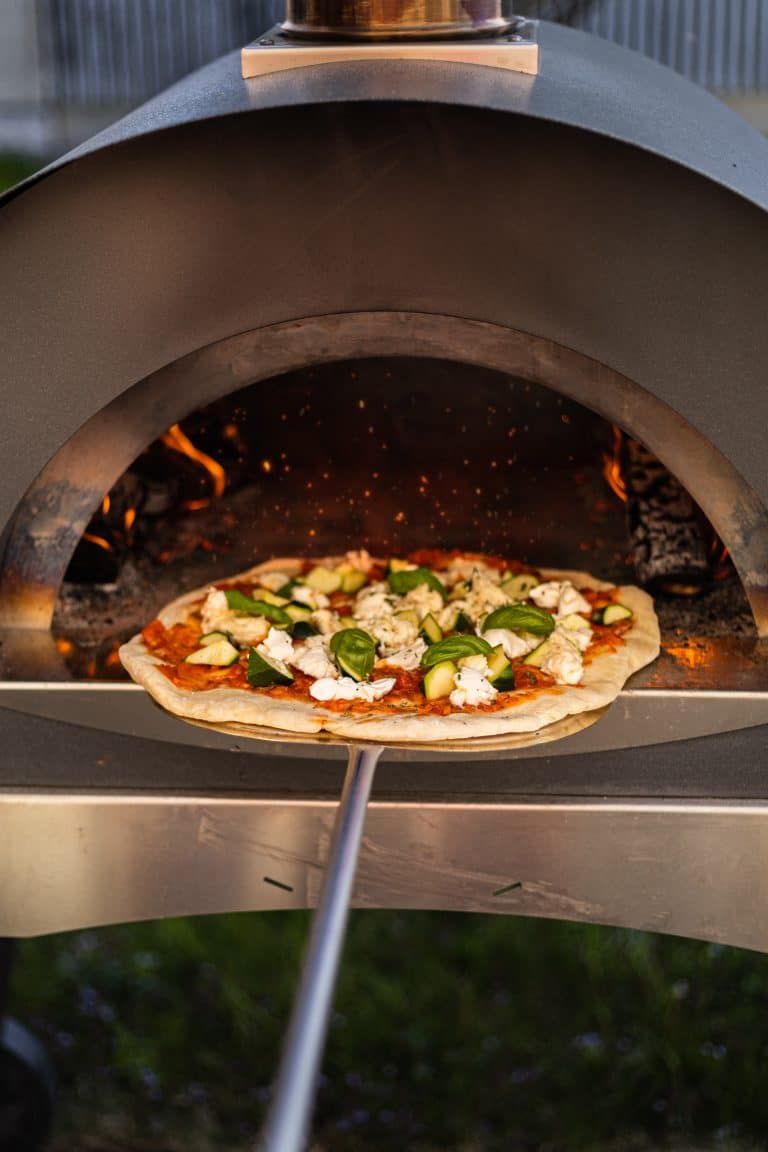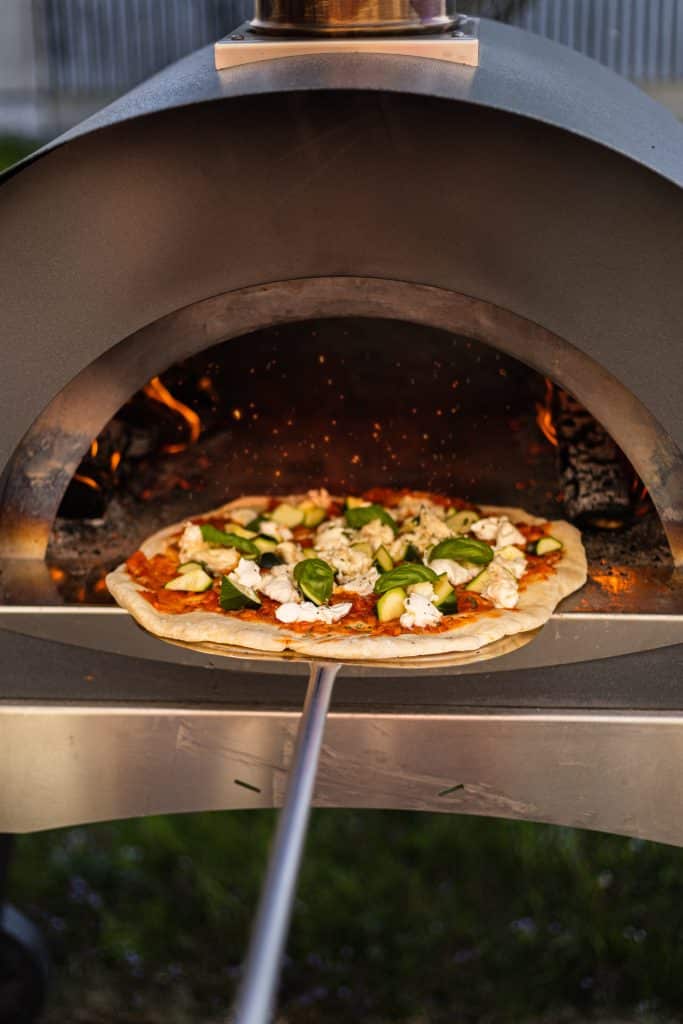 1. A Grill
No outdoor kitchen is complete without a grill. When it comes to choosing the perfect grill, consider the size of your space, the number of people you will be cooking for, and your cooking style. Whether you prefer a gas grill or a charcoal grill, investing in a quality grill will elevate your outdoor cooking game. Also, think about the placement of your grill in relation to your other hardscapes. Placing it near a countertop or an outdoor kitchen island will make it easier to cook and serve food. With a great grill as the centerpiece of your outdoor kitchen, you're sure to impress your guests with your cooking skills.
2. A Fridge
When it comes to outdoor cooking, having a fridge nearby is a game-changer. No more running back and forth to the indoor kitchen to grab ingredients or drinks. With an outdoor fridge, you can keep all your perishables close at hand and at the perfect temperature. But not just any fridge will do. You need to make sure you choose one that's designed for outdoor use. These fridges are built to withstand the elements, from extreme heat to heavy rain. They're also made with durable materials like stainless steel that won't rust or corrode over time.
Another consideration is placement. You want to make sure your fridge is easily accessible from your outdoor kitchen area, but also not in the way of any foot traffic or hardscapes. This might mean adding a built-in fridge to your outdoor kitchen design or placing a freestanding one nearby. In terms of size, think about how much food and drink you'll need to store. If you entertain frequently or have a large family, a bigger fridge might be necessary. On the other hand, if you're just using your outdoor kitchen for casual weeknight dinners, a smaller fridge will likely suffice.
Overall, adding a fridge to your outdoor kitchen setup is a must-have for any serious outdoor cook. It will make your life easier and your guests happier. So, start shopping for the perfect outdoor fridge today!
3. Cabinets
Cabinets are an essential component of any outdoor kitchen design. They provide much-needed storage space for all your cooking tools and accessories. When it comes to outdoor kitchen cabinets, you want to choose materials that can withstand the elements. Materials like stainless steel or marine-grade polymer are ideal because they are resistant to water, UV rays, and corrosion. 
It's also important to consider the style and color of your cabinets. You want them to complement your overall outdoor hardscapes design. For example, if your backyard features stone or brick elements, you may want to choose cabinets that match or complement those colors. On the other hand, if you have a more modern backyard design, sleek stainless steel cabinets may be more appropriate. Another important factor to consider when selecting outdoor kitchen cabinets is the layout of your cooking space. You want to make sure your cabinets are strategically placed to make your outdoor cooking experience more efficient. Consider the placement of your grill and other appliances, and make sure your cabinets are within easy reach.
Finally, think about the extra features you want to include in your cabinets. Some popular options include built-in trash cans, drawers, and pull-out shelves. These extras can help keep your cooking area clean and organized. With the right cabinets, you can transform your backyard into a chef's paradise.
4. Sink
When it comes to outdoor cooking, having a sink is a game-changer. It not only adds convenience but also ensures hygiene while preparing meals. Whether you are cleaning vegetables, washing your hands or rinsing plates, a sink is essential in any outdoor kitchen. A great outdoor kitchen sink should be durable and made from materials that can withstand harsh weather conditions. Stainless steel is an excellent choice as it is easy to clean and rust-resistant. It also gives a sleek and modern look to your outdoor kitchen. 
When selecting a sink for your outdoor kitchen, you can choose between a single or double basin. A single basin sink is ideal for smaller outdoor kitchens or those who don't have much space. A double basin sink, on the other hand, is great for larger kitchens and those who want to separate tasks such as washing and rinsing. 
In addition to the sink, you will also need a water source. Running water is crucial when it comes to cooking and cleaning up after meals. You can either connect your outdoor sink to a hose or install a plumbing system if your budget allows. 
An outdoor sink is an excellent addition to any outdoor kitchen. It adds convenience, improves hygiene, and makes cooking and cleaning a breeze. Invest in a durable and quality sink that can withstand harsh weather conditions, and you will enjoy your outdoor cooking experience for years to come.
5. All The Extras
Once you've got the main components of your outdoor kitchen in place, it's time to consider the extras that can make all the difference in terms of functionality, convenience and style.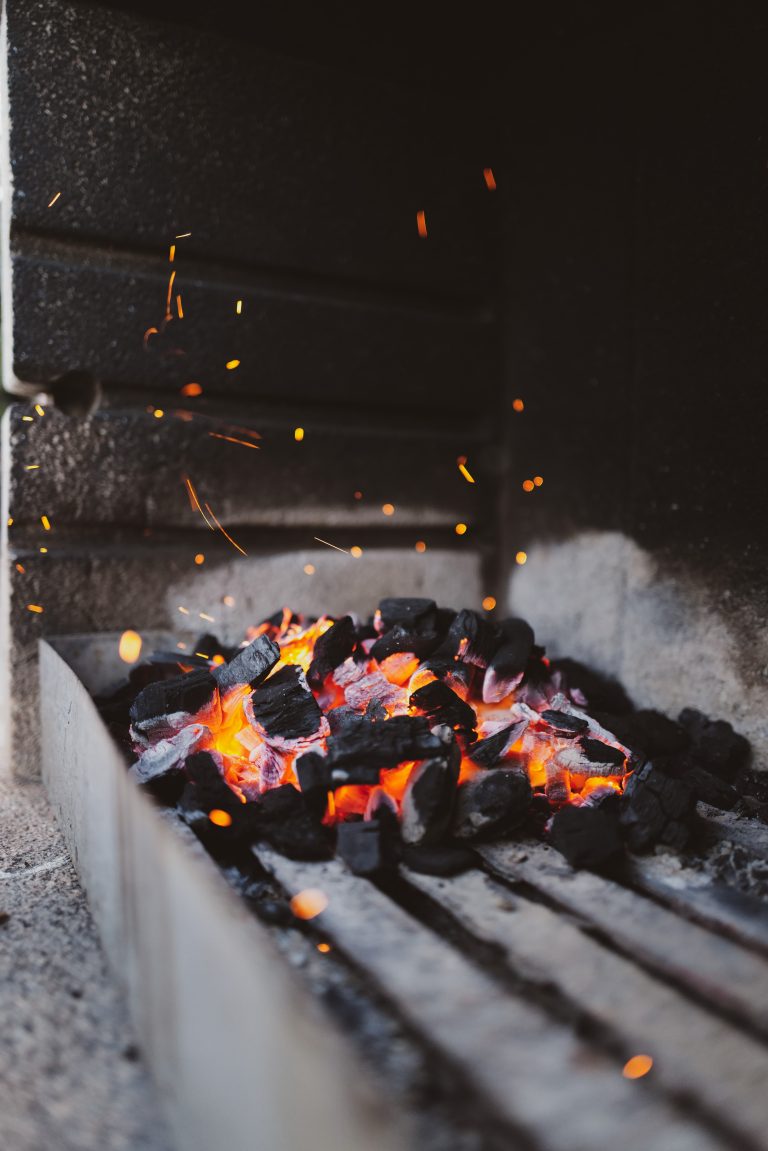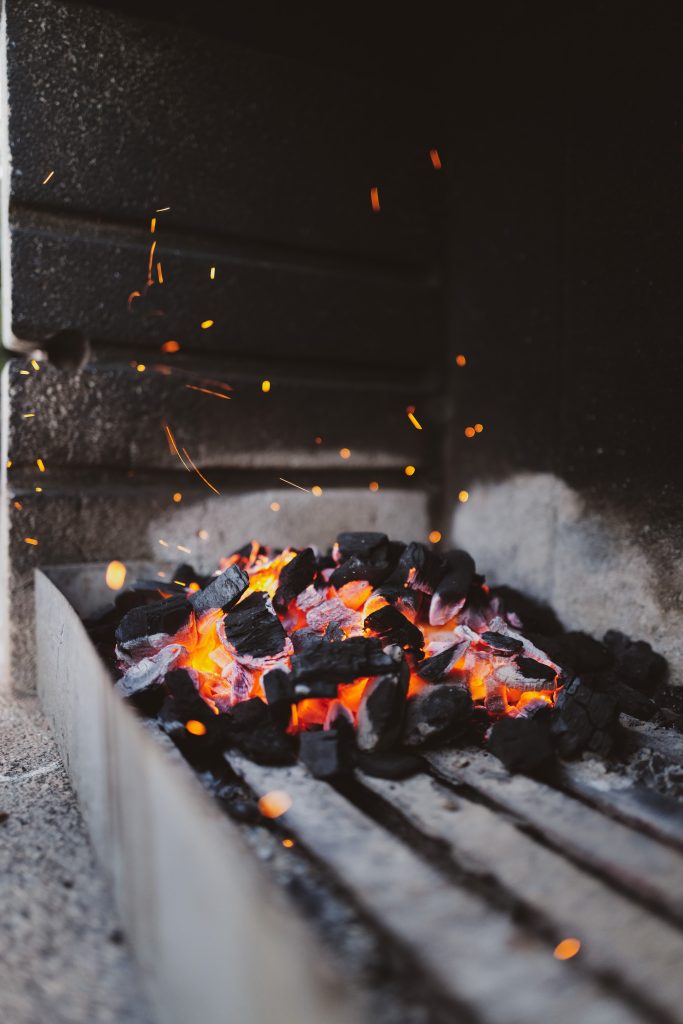 Here are a few ideas to consider:
Lighting – Add some ambiance and functionality to your outdoor kitchen with a mix of overhead and task lighting. Think about incorporating dimmer switches, pendant lights or even string lights to create a cozy and inviting atmosphere.

Countertops – Choosing the right countertop can make or break your outdoor kitchen. Granite, concrete, and stainless steel are all popular choices, depending on your budget and desired aesthetic.

Bar Seating – Create a social gathering space by incorporating bar seating into your outdoor kitchen. This allows for easy interaction between the cook and guests, and adds a casual, laid-back vibe to your outdoor space.

Pizza Oven – If you're a pizza lover, a wood-fired pizza oven is a must-have addition to your outdoor kitchen. It adds a fun and unique element to your cooking repertoire, and is sure to impress your guests.

Fire Pit – Extend your outdoor entertaining into the evening with a fire pit. Not only does it provide warmth and a cozy atmosphere, but it's also perfect for roasting marshmallows and enjoying s'mores with family and friends.
By incorporating some of these extra elements into your outdoor kitchen, you can take your backyard entertaining to the next level. 
We hope this helps you build the outdoor kitchen of your dreams! Happy cooking!