Lawn Maintenance Services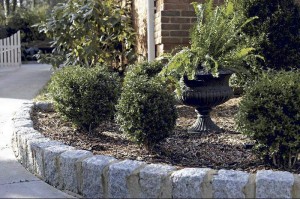 C&M Residential Services offers full-service landscape maintenance and can customize the services in a variety of ways to meet the needs of any residential customer. Our maintenance program is offered in a layered approach which allows you to select only those portions of service which provide value for your home.
Basic Landscape Service
The Basic Service includes Mowing, Edging, Blowing, Weed Control, Seasonal Debris Clean up, leaf removal in the fall and treating those pesky Fire Ant Mounds. The cost of Basic Landscape Service starts at $182 per month and varies based on the average amount of time spent servicing the property each visit.
Benefits: Allows you to spend your yard time doing the work that is more enjoyable or doing something altogether different than working on your lawn.