Marietta GA Weed Control
At C&M Residential, we are your Marietta GA weed control team! We will enhance the look of your outdoor landscaping by getting rid of those unsightly weeds. With expert lawn care service in the Atlanta area, we are ready to care for your property no matter the season.
Pesky weeds got your yard looking sad? Are you feeling judged by your neighbors because of your weed-covered lawn? Don't fret! Call CM Residential, an expert in Marietta GA weed control. In addition to taming your weeds, we also offer a wide variety of other lawn care services to help make your lawn stand out on the block.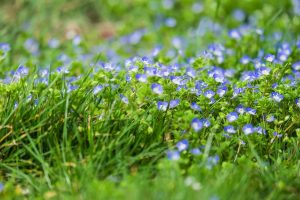 Our Basic Marietta GA Lawn Care Service includes:
Mowing
Edging
Blowing
Weed Control
Seasonal Debris Clean Up
Leaf Removal in the Fall
Treating Fire Ant Mounds
HEAR FROM OUR CUSTOMERS!
Our backyard was an overgrown mess and completely overwhelming. We knew it had potential but we didn't know where to begin. We had Brendon come out and draw up our dream backyard and this fall the dream became a reality. Michael and his team were outstanding. Every day they came out and worked so hard. The crew was always respectful and kind and they always went the extra mile to clean up after the days work. We now get to enjoy our backyard and our new fire pit area and our boys are out running around enjoying our new green grass. We have been so pleased we would recommend C & M over and over again. This was an investment to our property-We wanted a good deal but more importantly we wanted it done right!! We chose wisely!! Thank you guys for giving us our beautiful backyard!
– Jessica M.

We started using C&M for seasonal jobs like pruning, aeration and overseeding, and laying mulch and pine straw. They did such a great job, we now use them for our regular biweekly lawn maintenance as well. We have been very pleased. They have always been very accommodating of anything we need.
– Kimberly M.

Interested in a quote for Marietta GA weed control? Contact us by calling 770-509-5191 or filling out our short form.