When folks design landscaping, they often get caught up in the garden. And it's no wonder. There's nothing more fun than digging into landscape design with elegant-limbed trees, vibrant and eye-catching flowers, and texture-rich shrubs that add life to outdoor spaces. But hardscaping elements are just as important as plants when designing a balanced landscape. They anchor the eye, provide practical benefits, and make the garden interesting even when flowers aren't in bloom. Crab Orchard walkways are our favorite addition for the summer landscape.
History of Crab Orchard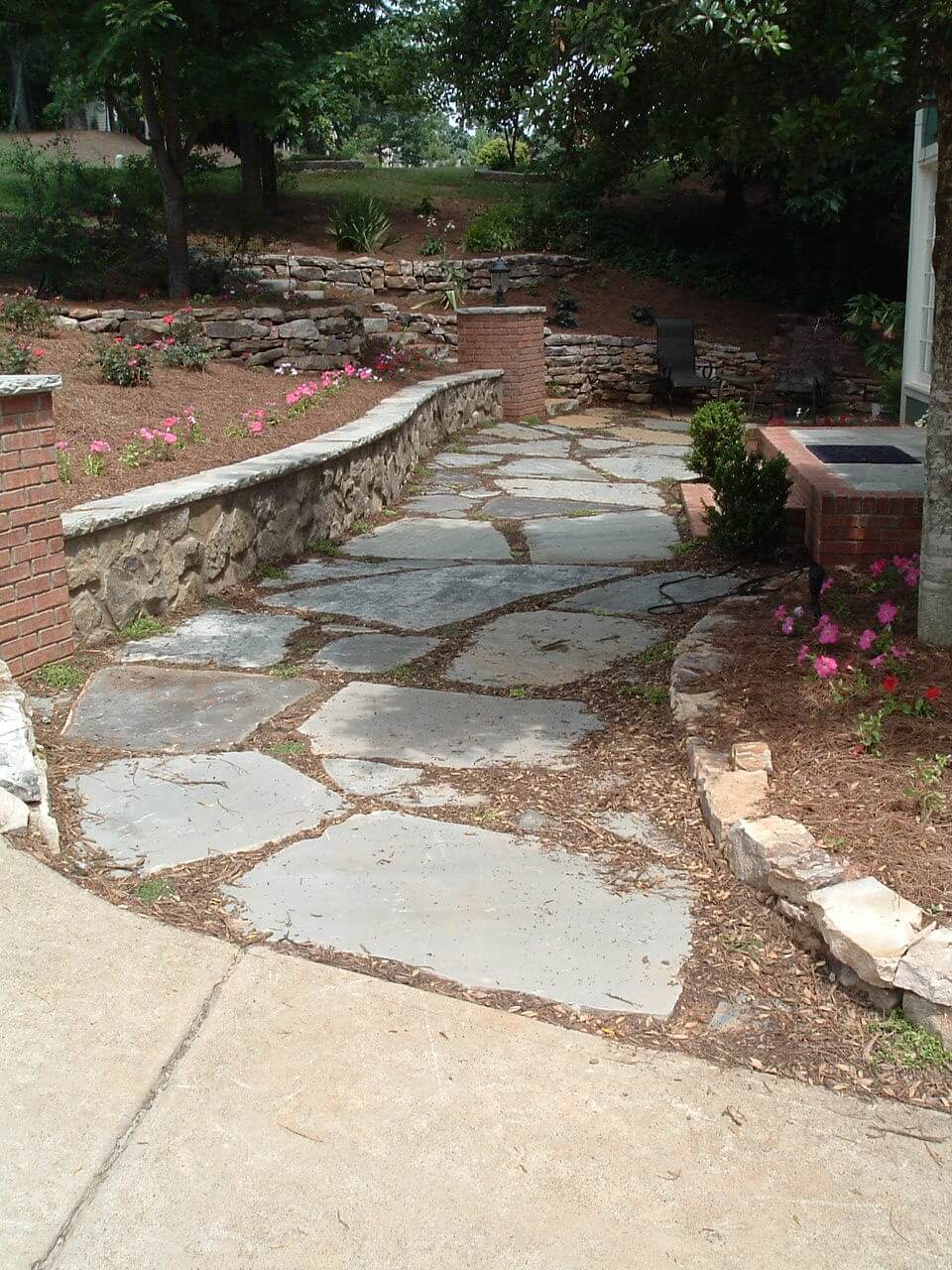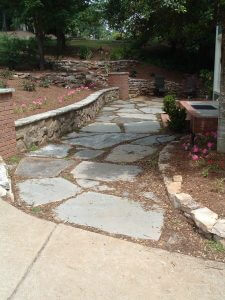 Crab Orchard sandstone may be a common sight these days, but it wasn't always so. Found exclusively in Tennessee's Cumberland Plateau, the stone was originally deemed "too hard" for building. But in 1925, architect Henry Hibbs saw the beauty in the scrapped sandstone and utilized it to build a gothic chapel on a college campus in Nashville. Since then, Crab Orchard sandstone has graced buildings in Washington D.C., pools in Hyde Park, and even Elvis Presley's Graceland Mansion.
Why We Love Hardscaping with Crab Orchard
Crab Orchard isn't just elegant, it's also practical. Harder than most sandstones, its properties make it weather-resistant, which makes it an easy choice for stepping stones and walkways, landscape steps, pool coping, and wall caps. Crab Orchard ranges from warm buff tones to cool greys, pinks, and blues. The sandstone contains swirls of complementary colors and natural weathering, giving Crab Orchard a unique, eye-catching appearance.
To learn more about installing Crab Orchard flagstones in the landscape, call C & M Residential Services in Marietta.