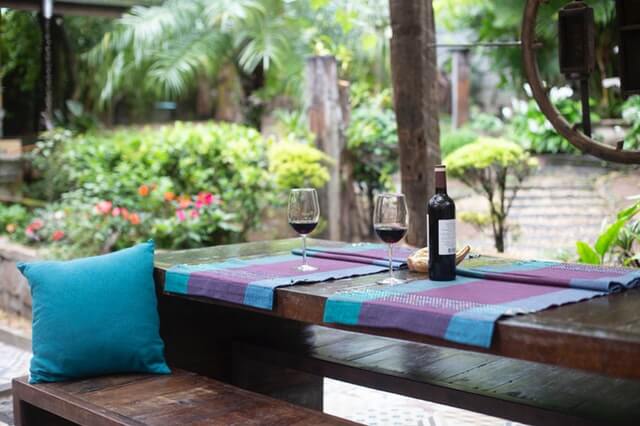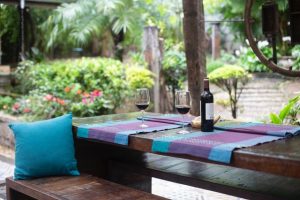 Tired of the cold? Ready for sunny spring days of relaxing in your own backyard oasis? Well, if you want your landscaping in shape for spring, the time to plan your outdoor renovation is right now!
Whether you want to add a new feature to your yard, improve on a specific issue, or just overhaul the whole thing with a full landscape renovation, we're here to help you bring your vision to life—and even decide what that vision will be. Check out some of our pro tips for planning a landscaping renovation below.
3 Tips for a Successful Landscape Renovation
Look at the Big Picture First
One of the easiest traps to fall into when planning a renovation (inside or out) is getting bogged down in the details too early. Before you spend much time considering how many pansies you'll need for the front flower beds or what color cushions will work best on your new deck, it's important to slow down and look at the big picture.
While they often go unnoticed, there are some elements of a landscape design that can make or break the space: Hardscaping, irrigation, and lighting.
Hardscaping

– The paths, patios, walls, and other concrete or masonry structures that determine the traffic flow and usage of the space.

Irrigation

– No landscape design will survive long past installation without the proper irrigation and/or drainage system in place. It's crucial to plan this at the

beginning

of the project rather than the end to avoid disturbing plantings and other features.

Lighting

–

Landscape lighting

is integral to creating a welcoming, attractive outdoor space, but again, it should be planned from the beginning instead of being thrown together as an afterthought.
Create a Smart Design
There is no magic "right" answer when it comes to creating a successful landscape design, but there are some things you should keep in mind from the start:
Water Needs

– There's nothing sadder than planting a lush lawn or beautiful flowers only to find out that you can't water them due to a drought! We can help you select plantings that look good and even thrive despite a lack of water.

Native Species

– Speaking of water, using

native plant species

is a great way to ensure your landscaping is hardy enough to survive dry spells. Native plantings are also beneficial to local wildlife and best of all, they tend to require less maintenance than non-native species!
Hire a Team You Can Trust
At C&M Residential, we can help you bring out the potential in your outdoor spaces with landscape architecture and design, landscape installation, concrete and masonry hardscaping, irrigation and drainage systems, landscape lighting, outdoor carpentry, and much more. With over 2 decades of experience providing landscape renovations in Marietta and throughout the north Atlanta suburbs, we know what it takes to keep your landscaping project running smoothly and deliver beautiful results that will enhance both the value and your enjoyment of your home. Give us a call today at 770-509-5191 to discuss your landscape renovation!