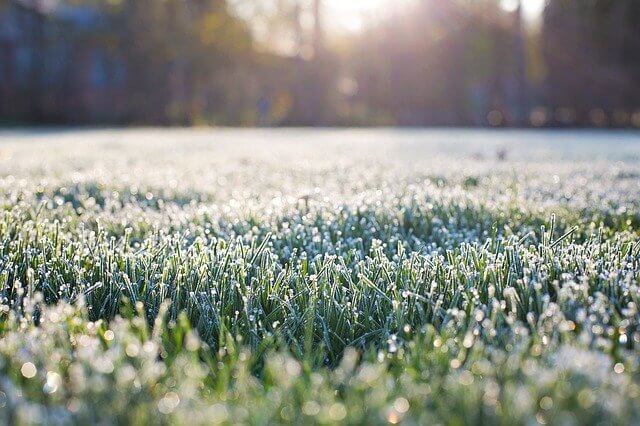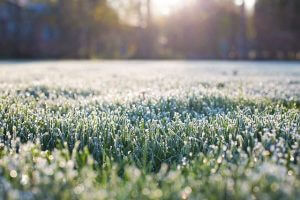 Here in Marietta we don't get a lot of snow—about 2 inches per year on average, compared to a national average of 28 inches per year—but it's still important to protect your lawn during the winter. In our 28+ years of providing full-service landscape design and landscape maintenance in north Georgia, we've learned a thing or two about maintaining beautiful landscapes that stand the test of time. Check out our tips and tricks to protect your lawn during the vulnerable winter months, and give us a call at 770-509-5191 if you'd like to learn more about our residential landscaping and outdoor construction services in Marietta.
North Georgia Winter Lawn Care Tips
Adjust your sprinkler system to avoid over-watering your grass.
One of the most common mistakes we see that can wreak havoc on a lawn (not to mention your water bill) is failing to re-calibrate sprinkler systems. It's extremely easy to over water your grass during the winter, because the grass is dormant and does not require as much irrigation. While you should still give your lawn about an inch of water per week, more than that is liable to leave you with a squishy, muddy yard.
Keep your lawn clear of sticks and leaves.
Fallen leaves, branches, and other dead plant debris should be removed from your lawn regularly, even during the winter. Allowing decaying plant matter to sit on your grass can have a number of undesirable effects, including:
Suffocating the grass by restricting air flow.

Creating an ideal environment for bacteria and turf diseases to take root.

Blocking much-needed sun. In the weaker light of winter, it's important to allow your grass to absorb every bit of sunshine in order to get the nutrients it needs.
Keep people and pets off the lawn as much as possible.
Remember, your grass is dormant during the winter, making it much more fragile and vulnerable than it is in the summer, when turf is at its most vibrant and resilient. Keep people and pets off the grass as much as possible to avoid damaging it, because it will be harder for your lawn to recover. Of course, you probably can't maintain your "Stay Off the Grass" policy with 100% success, but at the very least avoid walking on it in the morning when the grass is covered in frost. Cold, frosty mornings are the most fragile time for your lawn, so wait until the frost has melted before letting the dog or the kids out to frolic.
With these tips, you should be able to look forward to a beautiful, healthy lawn by the time spring rolls around. We're here to help with Marietta lawn care services and landscape design; just contact us to discuss your outdoor project!