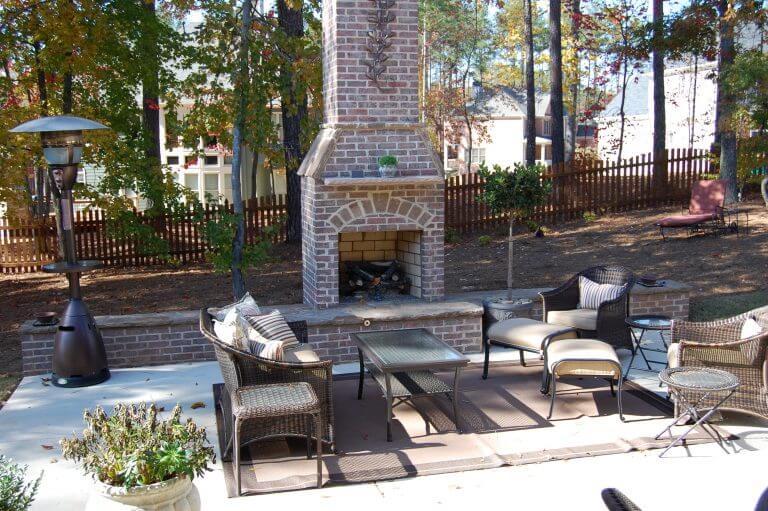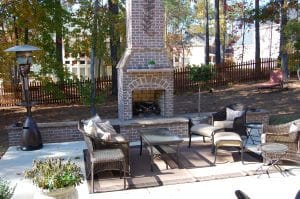 Georgia has four distinct seasons with intense weather changes. From 10 degrees in the dead of wintertime to a high of 98 with a 90% humidity in July and August, many people let the weather lock them indoors due to a lack of appropriate outdoor spaces. With proper planning, preparation, and experience, you can design an outdoor living space that will keep you comfortable all year long – which means you'll get to enjoy your investment more. Here are the 4 things you need to make a four season outdoor living space.
1. A Fireplace
The first week of May is probably not when you're thinking about lighting a fire, but we did just finish up with a cold winter. A great outdoor fireplace will keep you warm even on the coolest of nights and is a great gathering place for a hot up of cocoa and a s'more.
2. Misting Fans
As the temperatures rise throughout the summer months, you're going to be wishing for some outdoor AC. Misting fans are a great way to keep yourself cool even when the thermometer is reading 90+. They can be built into your patio, or purchased as standalone units later.
3. Screened and Covered Porch
A roof helps keep the heat off and the rain away. The screened in area allows you an escape from a buggy afternoon. Open the doors between your house and the porch to let the spring and fall breeze blow through your whole home. Screened in porches are one of the best ways to connect the indoors to outdoors.
4. Outdoor Kitchen
You've truly got it all when you've added an outdoor kitchen to your patio. Nothing says outdoor living like a great grill, cooler or ice box full of beverages, and a beautifully set bar to enjoy dinner with your family on your flagstone patio.
Ready to have a patio you can enjoy all year long? Call C&M Residential now to talk about your outdoor renovation in Atlanta, GA.