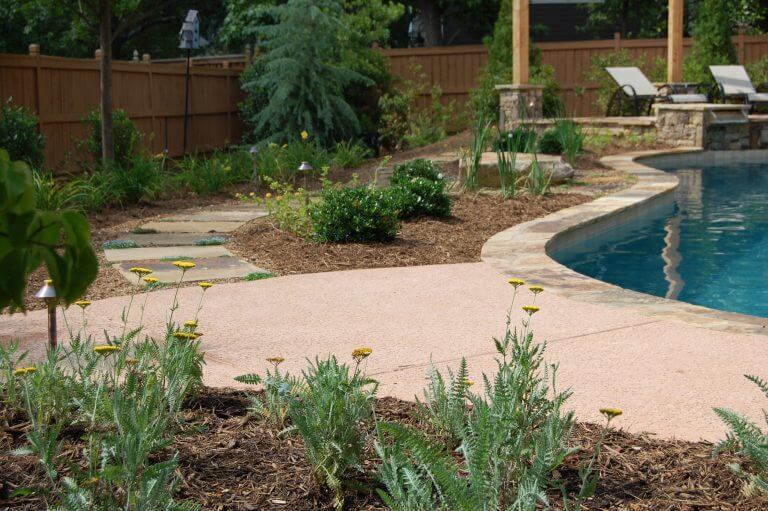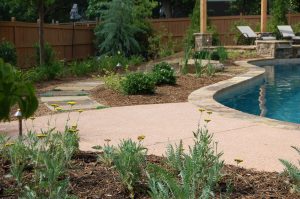 Hardscape features like walkways, patios and entryways can really transform your property and help it stand out.
These additions can give tenants and visitors places to relax and walk around, along with increasing the property's value.
Once you decide to add these elements to your site, you need to figure out which material to use. And two options are stamped concrete or concrete pavers.
The decision really comes down to:
what style you prefer
your budget
and what benefits you want
Here's a look at how stamped concrete and pavers compare to help you figure out which is best for your landscape.
What's the Difference Between Stamped Concrete and Pavers?
Both types of hardscape materials can be used for paths, patios and other walkways, but they have very different looks and styles.
Stamped Concrete— also known as textured or imprinted concrete — is poured concrete that is stamped to look like another material or have a pattern. We place textured, rubber panels of various sizes over newly poured, curing concrete and apply pressure to make an impression.
Stamped concrete can be made to replicate flagstone, brick, tile, slate and wood. Or, it can be imprinted with some sort of pattern that complements other structures.
The options are pretty limitless with stamped concrete. You can even have the colors hand-blended on the site to create a truly custom look. You should also have a sealer added to help protect the concrete from wear and tear.
Pavers, on the other hand, come in different colors and shapes, allowing you to design the pieces to create different patterns and designs. They are individual units that interlock together, instead of being a solid piece like with stamped concrete.
Choosing one over the other will depend on your specific concerns and needs. For more advice on choosing either stamped concrete or pavers, contact C&M Residential today!