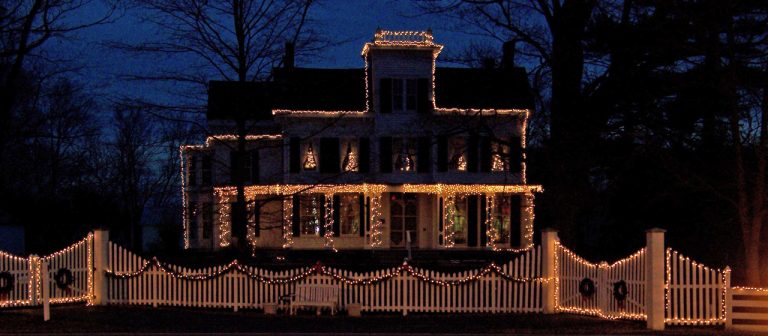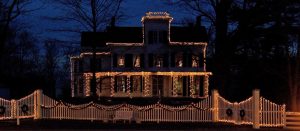 Have you put up your Christmas lights yet? It not, you better get moving! Now is the time to get going on your Christmas decorations before we're officially stuck in rainy season. Hanging lights around your Alpharetta, GA home is a relatively straightforward job, but before you get started, be sure that you have the right supplies, equipment, and a plan.
Plan Out Your Lights
Before you start trying to string up lights or buy lights, decide exactly where you're going to put them. Are you just outlining your eaves? Are you going to cover your bushes and wind them around your porch handrails? Once you've decided where they're going, measure the estimated length of lights you'll need. Keep in mind how far the end of the lights will be from an outlet and be sure to add an extension cord of the appropriate length to your list as well.
Purchase Lights
If you're doing this for the first time at your home, you have an opportunity to purchase the best lights available! We strongly suggest working with LED mini-lights. They are some of the smartest technology available for your Christmas light needs right now. Even though they burn brighter, they use significantly less energy than traditional lights, and will last a lot longer as well! You won't have to worry about filaments burning out like you've done in the past.
Hang
Now that you've got what you need, it's time to start hanging your lights. There are several different types of hangers available whether you are stringing your lights on the eves of your home or around the windows, these plastic hangers make the job significantly easier.
Now your home is beautiful and ready for the holidays! While you were up on that ladder, did you notice that your gutters need cleaning, or decide you wish you had a front porch? Call us at C&M Residential. We can help you with all of your outdoor renovation needs!