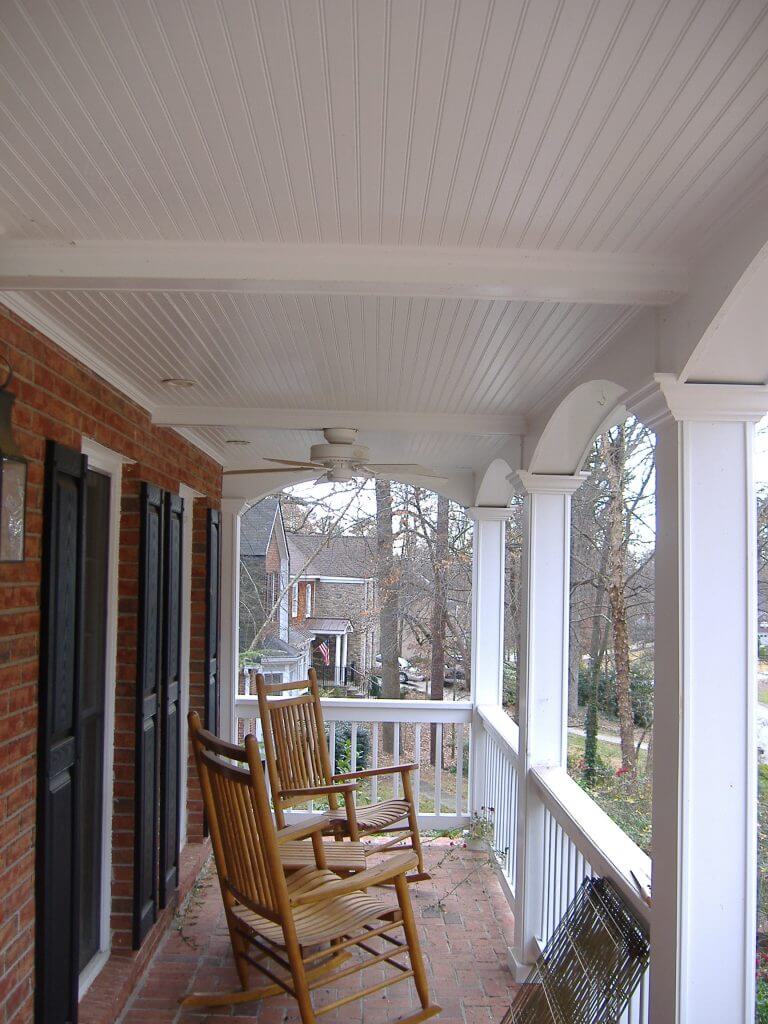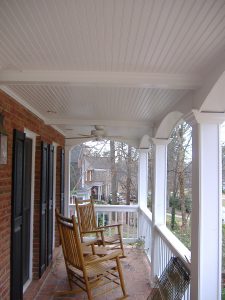 Your home is your castle, as the saying goes. As such it's important to not only protect your initial investment and equity, but to make periodic improvements that make sense from a functional point of view. One such popular improvement is having a front porch installed. When considering different options for porch designs there are a host of things to think about.
Considerations for Porch Designs
How much is your construction  budget? Although any porch addition will add to your home's equity and curb appeal it's important to be realistic.
Exactly where and how do you want it to be configured? If it extends past your front door it can serve double duty by protecting the door from water damage.
Do you want it to be screened in? Keeping the bugs at bay will extend the time you can spend enjoying the outdoors in comfort.
Should you include landscape lighting in your budget? Since your new porch should blend in with your current or planned landscaping, lighting will introduce both a safety element and

aesthetic

appeal when you're relaxing or entertaining at night.
What type of building materials should you use for your flooring and railing? Pressure-treated lumber is traditional but the newer composites last longer in the elements and require less maintenance.
When you decide that you've had enough cabin fever and are ready to look into porch designs that fit into your lifestyle and budget, it's important to consult with an experienced contractor. A job like this is hardly a DIY project. In Marietta, GA, contact C&M Residential to schedule a consultation. We've been helping our neighbors since 1991 and we can do the same for you.