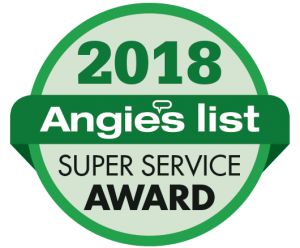 C&M Residential is proud to announce that it has be awarded the home service industry's coveted Angie's List Super Service Award (SSA)!
This service award honors professionals who have maintained exceptional service ratings and reviews on Angie's List in 2018. As Angie's List Founder Angie Hicks explains:
"Service pros that receive our Angie's List Super Service Award represent the best  in our network, who are consistently making great customer service their mission. These pros have provided exceptional service to our members and absolutely deserve recognition for the exemplary customer service they exhibited in the past year."
Angie's List Super Service Award 2018 winners, such as C&M Residential, have all met strict eligibility requirements including maintaining an "A" rating in overall grade. The Super Service Award winners must also all be in good standing with Angie's List and undergo additional screening by Angie's List.
We our honored by this award and would like to thank Angie's List for this wonderful distinction.
However, most of all we'd like to humbly thank our amazing customers! Without you, we would not be where we are today. We are proud to have the best customers. It is because of you that we are able to do what we love.
And if you're not a current customer but are interested in Marietta landscape design or landscape maintenance, we'd love to hear from you. Contact the best Marietta landscape company at 770-509-5191 today. And don't forget to check out our portfolio for some examples of our stellar work!