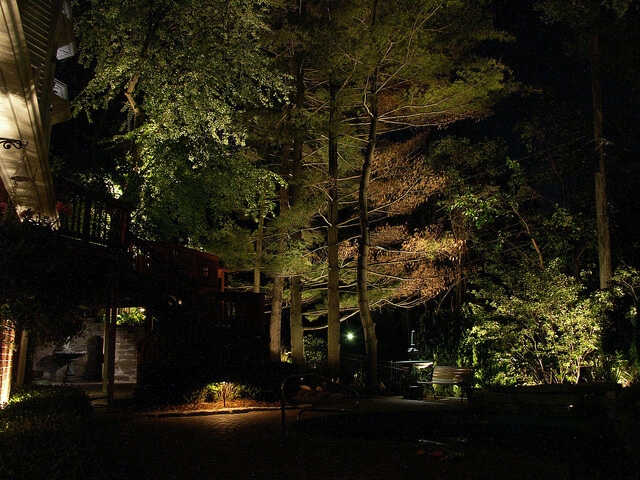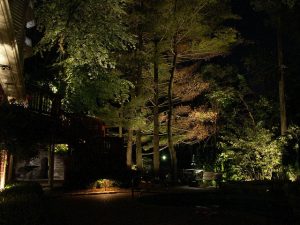 Winter is the perfect time to take a look at your garden and explore new landscaping or hardscaping options. There's no need to wait for spring to come around and toil in the hot sun for hours on end! There's always plenty to be done in the winter that will make landscaping that much easier all year round. If you'd like to improve the curb appeal of your home for winter and the seasons ahead, here are a few great tips to get you started in the right direction.
Plant Some Evergreens and Plants
Evergreen trees and shrubs are the cornerstone of north Georgia landscaping. These plants can be put in the ground during the winter and will provide a beautiful backdrop to your pre-existing hardscape. For a festive splash of color during the holidays, consider planting some Hollies or Pyracantha to liven up your yard. Red maples, ash and oak trees are also excellent choices to plant during the winter. If you'd like to see a little red against all that white, Dwarf Firepower Nandinas look beautiful in the winter as well as Winterberry Holly shrubs.
Perform Some Winter Landscaping Maintenance
The cold winter months provide the perfect opportunity to prepare for the warmer months ahead by performing a little maintenance. Transplanting trees or shrubs during the winter is often the best time to do it and pruning is also a good idea. Remove dead branches, apply some pre-emergent weed killers and put some mulch where it's needed to retain moisture. For best results, consider using shredded pine bark or pine straw.
Get Creative With Hardscaping
With snow and ice covering much of your front or back yard, your hardscape will become that much more visible, allowing you to notice the little details you may have otherwise overlooked. Winter is a great time to repair or rearrange pathways, perform renovations on the patio or build something new entirely. Get creative and consider incorporating something new into your hardscape like an outdoor fireplace. It's also recommended to pressure wash stone pathways before the first freeze hits.
By applying these tips to your winter landscaping routine, you can rest assured your north Georgia garden and yard will look beautiful for months to come. Enjoy the wonderful ambiance of a beautiful landscape all year long for neighbors, family and friends to appreciate.